Russia submits resolution to UN Security Council to replace Minsk agreements
Russia is trying to push through the UN Security Council a resolution that in essence replace the Minsk agreements, Press AV journalist Andrei Vasilyev has told Ukrainian television's channel Hromadske.tv.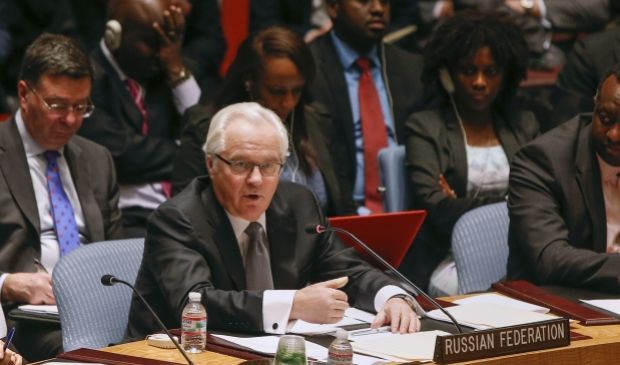 REUTERS
According to Vasilyev, Russia is trying to place all responsibility for the peace process only on Ukraine.
The Russian version of the resolution also says that Ukraine should be the first side to withdraw its troops 50 kilometers back from the front line after the ceasefire.
In addition, Moscow also wants to absolve itself of promises made in Minsk and demands the right to send its so-called humanitarian convoys into Ukraine, Vasilyev said.
"However, all the members of the Security Council know the consequences of these humanitarian convoys. Of course, the Russian version of the text will not work," he said.
According to Vasilyev, if Russia continues to insist on its version of the resolution, the U.S. and the UK ambassadors can use their vetoes to block it.
If you see a spelling error on our site, select it and press Ctrl+Enter