Klimkin says Ukraine needs defensive weapons
Ukraine needs weapons to defend the positions it holds, Ukrainian Foreign Minister Pavlo Klimkin said on Monday when asked about possible arms supplies from the United States.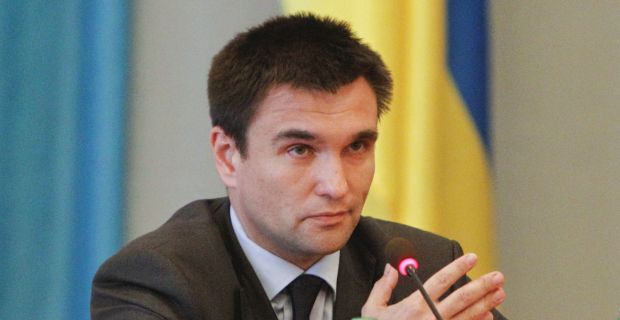 REUTERS
"We need defensive weapons for peace, not for war, unlike the terrorists from Donetsk and Luhansk who use Russian weapons," Klimkin said.
"We need weapons to repel the attacks on civilians, on our armed forces, and in that sense they would be defensive weapons, and I emphasize that defensive weapons would help stabilize the situation," he said.
"Of course, further decision making processes [concerning arms supplies] will depend on the peace process. If observed in deeds and not only in words, then I think we will have a consistent way to stability, but if not, these decisions will quickly be brought back to the table," Klimkin said.
If you see a spelling error on our site, select it and press Ctrl+Enter