Kuchma: Militant leaders almost wrecked Minsk talks
The militants almost wrecked the whole negotiation process in Minsk, and the leaders of the "Normany Four" countries were at one point ready to give up and leave, Ukraine's negotiator, second Ukrainian President Leonid Kuchma said on Ukrainian television's Inter Channel on Sunday.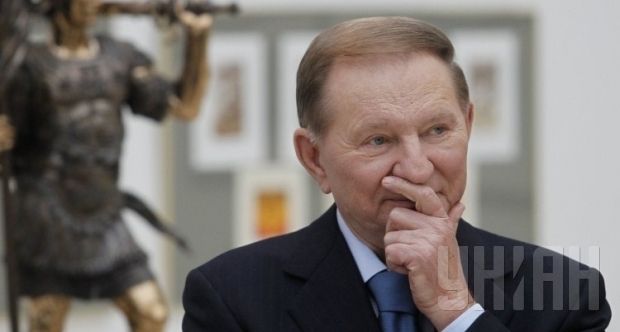 UNIAN
"The Contact Group had to sign this document with the leaders of the DPR and LPR, Oleksandr Zakharchenko and Ihor Plotnytskiy, to submit it to four presidents, and they had to go to the press, to bless this document and to say: 'Guys, let's continue to live friendly.' But when we sat down at the table to sign the document, Plotnytskiy and Zakharchenko said they would not sign anything, they did not accept the agreement," Kuchma said.
"They said that the Ukrainian armed forces from 'the Debaltseve pocket' should hand over their weapons. Everyone was left speechless. The four [leaders] almost got up and left," Kuchma said.
According to Kuchma, after a break, the Contact Group made a single change to the document, although there were many comments from the representatives of the Donbas.
"The only change was that the ceasefire had to be effective from 0000, February 15 instead of 0800, February 14. That was the only thing that changed," Kuchma said.
"A major breakthrough of the Minsk talks is that we got the Europeans, Putin and Ukraine at the same table. And Putin took responsibility for the documents that were signed. It's one thing to watch from the side, and another to sign an agreement," he said.
"If the military actions continue after February 15, we'll have another conversation with Russia and Putin. Can you imagine what kind of position Angela Merkel and François Hollande will have after that? What position will Barack Obama have, who talked with Putin a day before the Minsk talks?" Kuchma said.
In addition, he said that the most important issue was the question of the border.
"If we do not keep the border closed, we'll have no peace guarantees. This is a situation when Russia will throw firewood into the fire in order to maintain the flame. And it won't be just in the Donbas. It can spread. It's [a disease] that will spread to other regions. I think that this question should be considered by the Ukrainian authorities," Kuchma said.
If you see a spelling error on our site, select it and press Ctrl+Enter