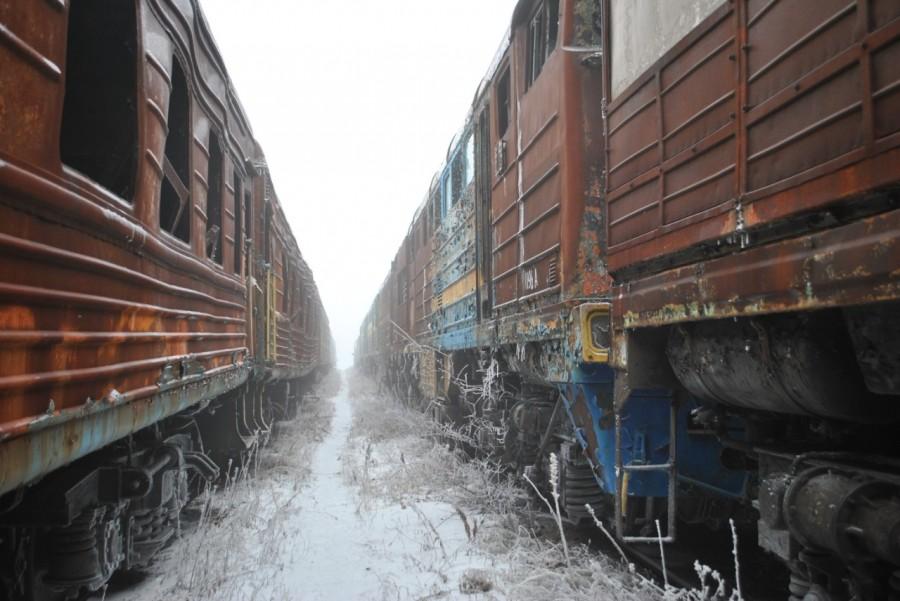 Abandon wagons in Donbas / Photo from Denys Kazansky on Facebook
Prime Minister Andrej Plenković reiterated on Saturday that Croatia's experience with the peaceful reintegration of its Danube region in 1998 could benefit Ukraine and Georgia which have lost parts of their territories in wars with Russia.
Similar statements in the past have provoked sharply-worded responses from Moscow which believes that "parallel domestic structures" encourage Kyiv's "war campaign" rather than call for the restoration of dialogue with Moscow through the Minsk process, Total Croatia News reported citing Croatia's state news agency HINA.
Read alsoPoroshenko, Merkel in Munich discuss ways to counter Russia's aggression against Ukraine
Speaking at the Munich Security Conference, Plenković said that the experience of Ukraine and Georgia was comparable to that of Croatia, parts of whose territory were occupied by Serb insurgents backed by the Yugoslavia from 1990 to 1998.
"We had two solutions: a military solution and a diplomatic solution. The solution that relied on pressure and diplomacy resulted in the reintegration of our territory," Plenković said.
He said that this model could be applied to Ukraine and George, adding that the two countries would have fared better had they been members of the EU and NATO.
"Ukraine and Georgia are neither members of the EU nor of NATO and this complicates the situation. Had they been members, the situation would have been much different," said Plenković, who had formerly served as chief of the European Parliament delegation for relations with Ukraine.
The Ukrainian ministry for temporarily occupied territories and displaced persons said recently it was studying the Croatian model for the reintegration of the areas of Donetsk and Luhansk region that have been controlled by Moscow-backed forces since 2014.