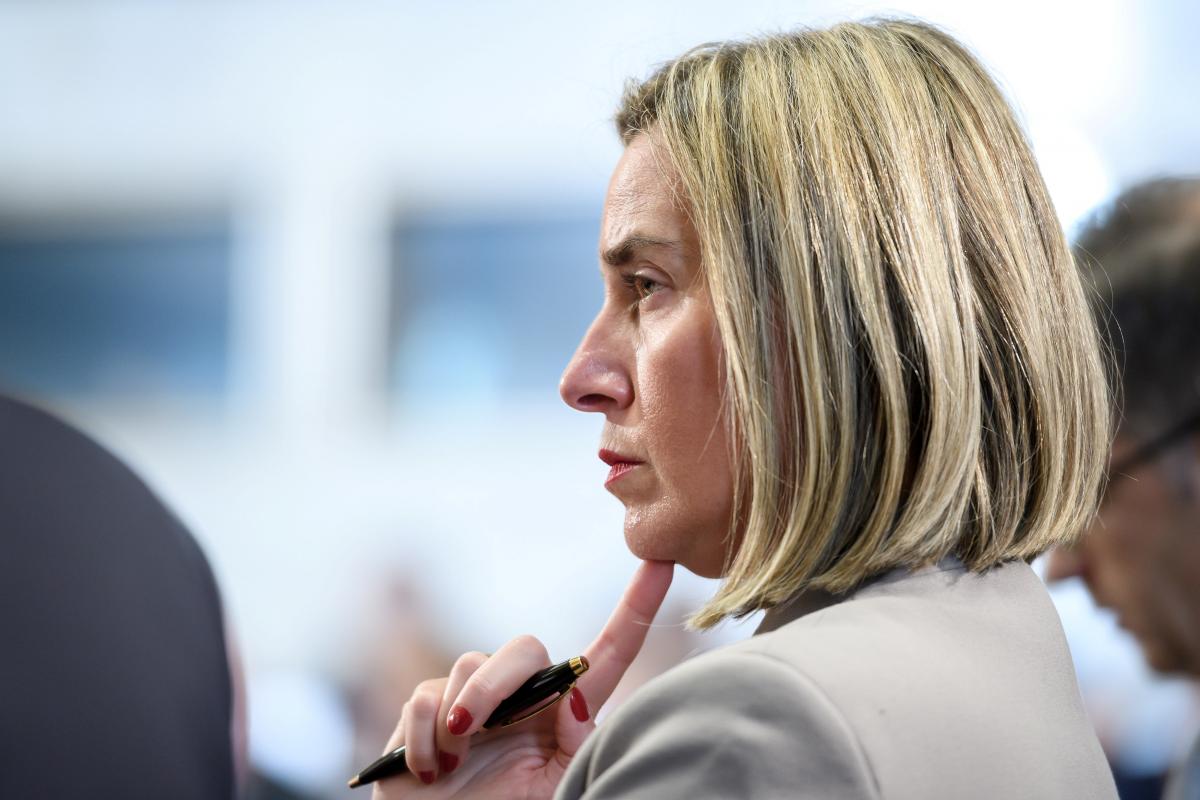 REUTERS
High Representative of the EU for Foreign Affairs and Security Policy Federica Mogherini has said the European Union may decide on new sanctions against the Russian Federation in the next couple of weeks.
"The European Union has in these five years not only imposed sanctions but also kept the unity over time on these sanctions that were constantly renewed in view of the fact that we have not seen the implementation of the Minsk agreements in place and we've not seen developments are going well," she told journalists ahead of the meeting of the Council of the European Union at the level of foreign ministers in Brussels.
Read alsoUkraine grateful to U.S. partners for their support – Poroshenko
"I've always said from the very beginning the objective of sanctions is not that they stay forever, it is to put pressure in order to overcome the situation. The objective of sanctions is that one day they would be lifted, but we do not see positive steps and this is why the member states have so far always reiterated their will to keep them. And yes, there can be decisions by unanimity on new sanctions coming up in the next couple of weeks related on the latest developments as there were new sanctions imposed also last year following the developments on the ground," Mogherini said.
"Again, we could only wish to see positive developments and we would always be ready to reconsider this, but at the moment we see rather the opposite. More negative developments on the ground, and until that will continue to happen, I assume that member states will continue to be united in the support for sanctions, the once existing already and possibly new ones," she added.