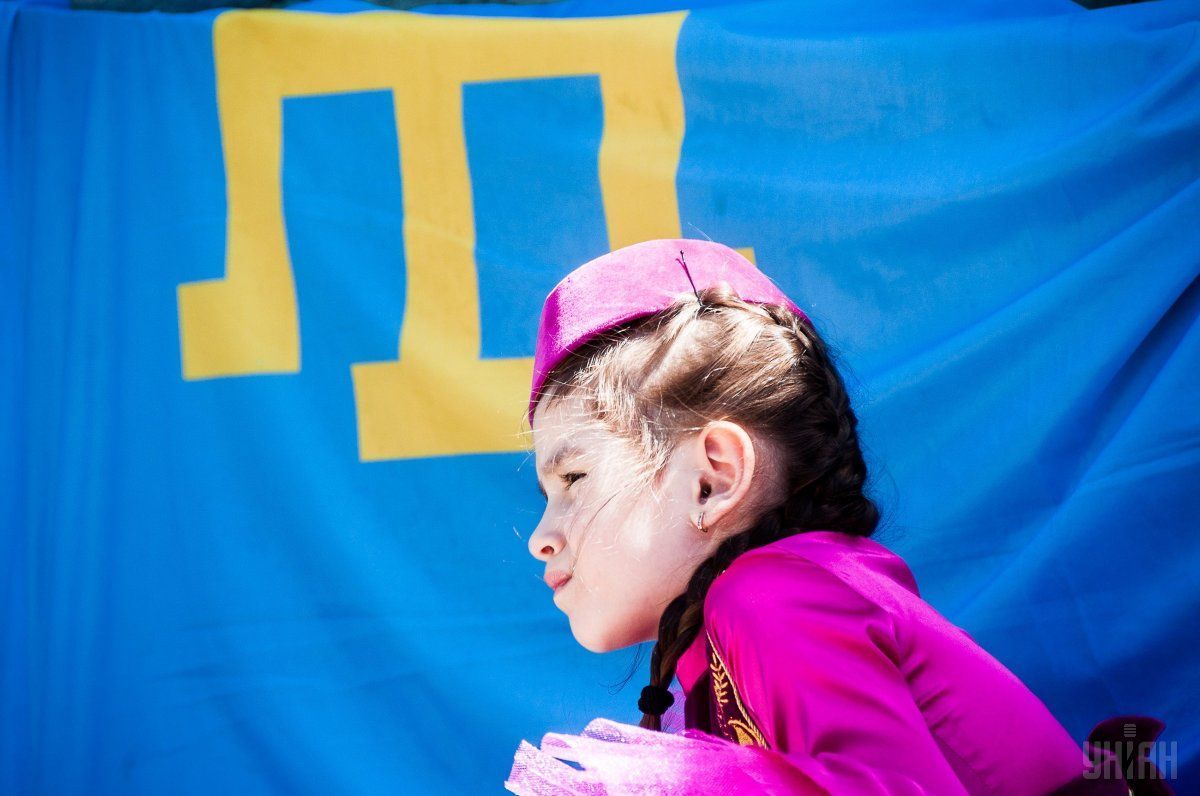 Photo from UNIAN
Experts from the Crimean Human Rights Group (CHRG) say a History of Crimea textbook for tenth-graders, which was recently distributed in schools across the Russian-annexed peninsula, contains remarks that incite hatred toward the Crimean Tatar people.
The textbook emerged in January 2019. The so-called "Crimean authorities" are planning to introduce it into the curriculum from September 1, 2019, if approved by school principles, the CHRG said.
The book claims that during World War II, some Crimean Tatars welcomed German invaders with flowers and wine, and were allegedly more inclined to collaborate with the enemy compared to other ethnic groups living in Crimea. There are also allegations that in the areas where Crimean Tatars were deported, they were given food, household plots, and housing loans for free.
"These allegations are controversial and can't be proven by any massive evidence on the part of eyewitnesses and victims. Thus, manifestations of hate speech are seen in the general context of information presented in the textbook. Namely, the publication of statements that question the generally accepted historical facts of violence and discrimination during the deportation of the Crimean Tatar people," the human rights activists said.
Read alsoUNGA votes for resolution calling for end to Russia's occupation, militarization of Crimea
CHRG expert Iryna Sedova believes that the textbook should be immediately removed from the list of teaching aids.
"In our research on hate speech, we regularly record facts of inciting hatred toward the Crimean Tatars, Ukrainians and other groups by the Kremlin-controlled media. The use of a textbook for these purposes poses a more serious threat because children are even more susceptible to hate propaganda than adults," she said.
According to the head of the Center for Civic Education Almenda, Valentyna Potapova, such textbooks can lead to inter-ethnic conflicts.
"This is quite a large-scale influence since the number of children who may start studying Crimean history using this textbook is about 10,000-15,000 a year. And that's if only tenth-graders will be using this 'textbook.' If there are recommendations for other classes, their number will increase dramatically. Such mega manipulations with the minds of a younger generation will undoubtedly lead to serious consequences. As was the case with the tragedy of the massacres in Kerch – which was directly related to mass militarization of [children's] consciousness – the introduction of such textbooks could lead to hate crimes against the Crimean Tatars," Potapova said.
Human rights activists added that the Crimean lawyers had already sent an open letter to the so-called "Minister of Education of the Crimea" Natalia Goncharova, in which they stated that the textbook violates Russia's several laws, and it should be removed from the curriculum and declared as one that inciting interethnic conflict.