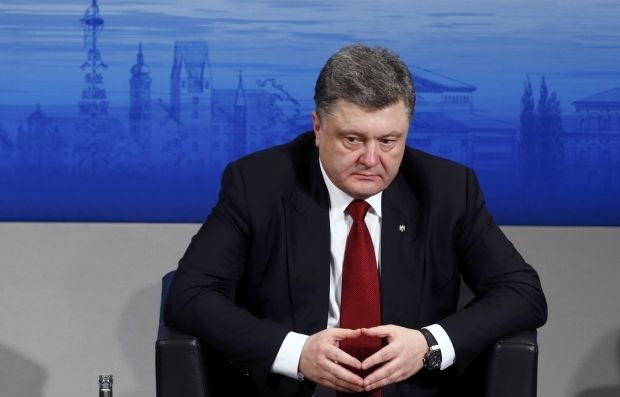 REUTERS
Speaking by phone with German Chancellor Angela Merkel and Russian President Vladimir Putin, Poroshenko called on them to take all measures to achieve a total and unconditional ceasefire, especially near Debaltseve.
The ceasefire was supposed to have come into effect on Sunday at midnight, but according to reports from the area of Debaltseve militant forces are continuing to attack the Ukrainian troops in the town.
According to the presidential press service, Poroshenko also called for the start of the withdrawal of heavy weapons under the control and verification of OSCE observers.
The parties also agreed to maintain contacts in order to implement the Minsk agreements.