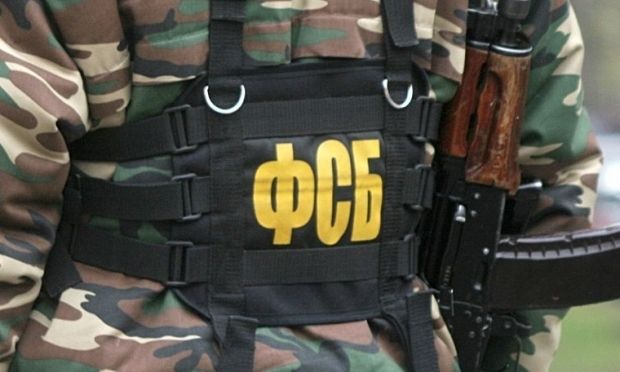 Photo from inforesist.org
Chief of Ukraine's SBU Security Service Vasyl Hrytsak says Russia's FSB has opened criminal cases against more than 130 Crimean Tatar activists since Russia occupied Ukraine's Crimea in March 2014.
"Every day we hear about the detention of a large number of activists, including religious activists throughout Russia, as well as in the occupied areas in [Ukraine's] Donetsk and Luhansk regions. About the persecution of Christians and members of other denominations. In particular, Jehovah's Witnesses, Baptists, members of the Pentecostal Church, the Charismatic Movement and others, as well as Muslim communities in the territory of the occupied Crimea," he said at a briefing, according to an UNIAN correspondent.
Read alsoRussia's FSB detains another three Crimean Tatars after raids (Photo, video)
At the same time, he stressed, the newly established Orthodox Church of Ukraine is the main target today.
"In addition, the Crimean Tatars who do not recognize the legitimacy of the Russian occupying authorities since 2014 are extremely persecuted, including for religious convictions. Since 2014, the FSB of the Russian Federation has opened criminal cases against more than 130 Crimean Tatar activists," Hrytsak said.
According to him, all 40 former parishes of the Ukrainian Orthodox Church of the Kyiv Patriarchate are closed in the Russian occupied districts in Donbas, eastern Ukraine.
"Almost all clergymen were forced to flee to the Ukrainian-controlled territory mainly because of concerns about their own security," he added.