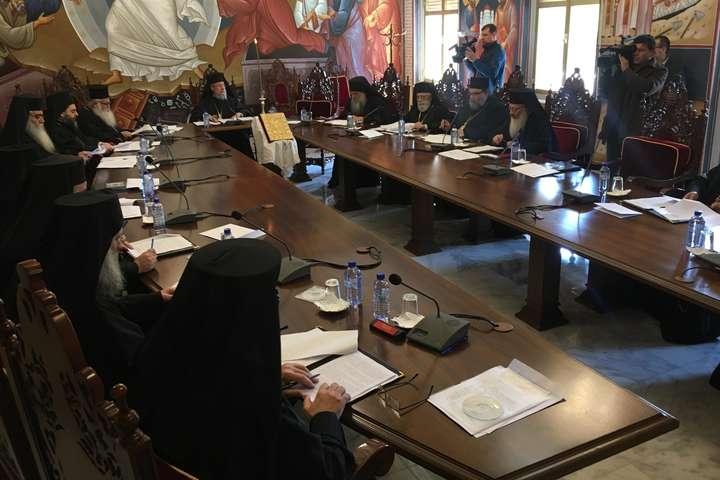 TSN
A Synod of the Cyprus Orthodox Church on Monday, February 18, discussed the issue of recognition of the Orthodox Church of Ukraine.
Closing the meeting, representatives of the Synod read out the decision that had been made, according to the TSN news service.
The decision says the Church of Cyprus fully supports Ukraine in its desire to create its own local Church. It is noted that Ukraine had every right to ask the Ecumenical Patriarchate to grant them autocephaly. Also, the decision criticizes Russia and its aggressive behavior toward the Orthodox Church of Ukraine (OCU). "The priests note that the representatives of the Russian Church had the opportunity to come to the Council and state their position openly and negotiate a dialogue, but this was never done, therefore, they did not have the right to ignore the Council and interfere in the OCU's affairs, and they shall not have such right in the future," TSN quotes the decision of the Synod.
Finally, the Cyprus Church noted that even though the creation of the OCU was designed to solve an internal religious split in Ukraine, so far many contradictions and tensions have remained.
As UNIAN reported earlier, Russian spies and Moscow-controlled "security services" in the occupied parts of Donbas have been working to recruit Ukrainian nationals who would commit arson attacks on temples operated by Orthodox priests of what was until recently called the Moscow Patriarchate.
Recently, the SBU security Service documented at least two such episodes, and more are yet to come, the agency warns.
Ukrainian President Petro Poroshenko said Moscow continues provocations aimed against the autocephaly of the Orthodox Church of Ukraine: the enemy seeks to incite conflicts on religious grounds. "The enemy aims to incite conflicts around the transition [of former UOC-MP parishes to the new church], make communities stand up against each another, and test our unity, again," he said.