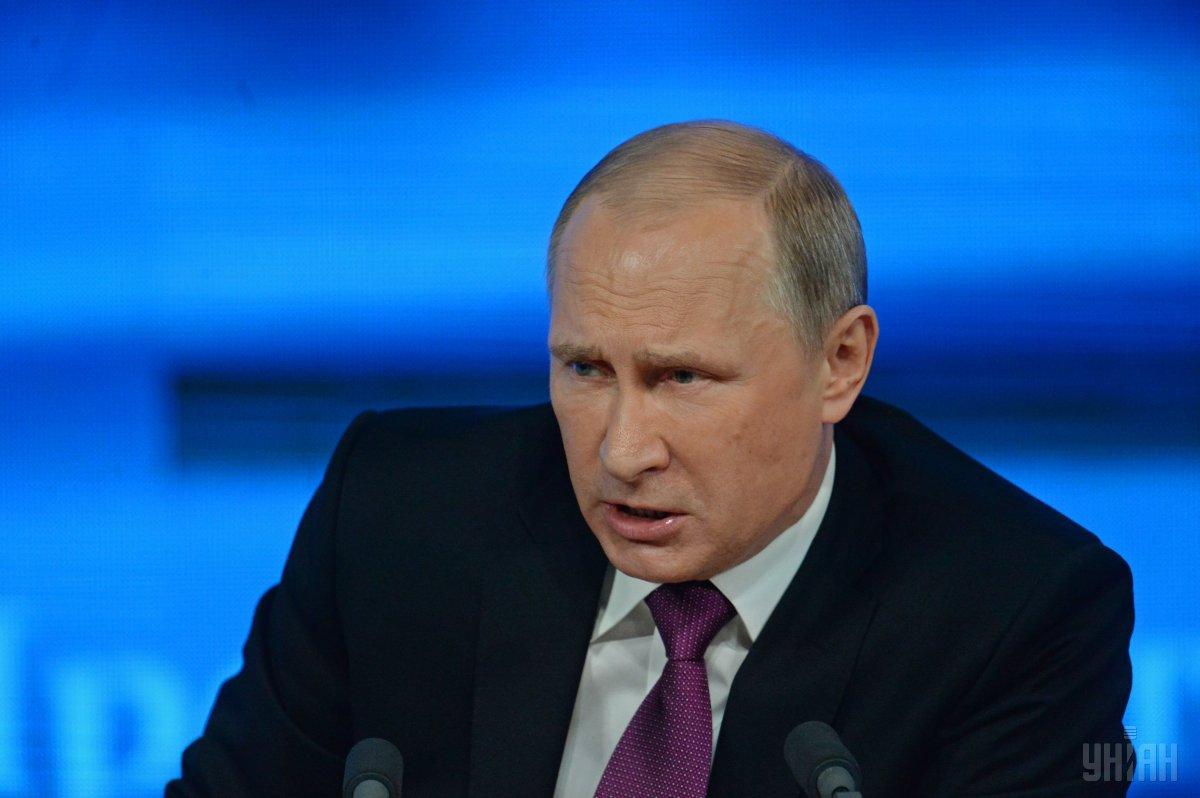 Photo from UNIAN
Russian President Vladimir Putin has accused the United States of ignoring the "legitimate interests" of the Russian Federation and threatened Washington with "promising weapon systems."
"In recent years, the United States has pursued a policy toward Russia that can be called unfriendly. Russia's legitimate interests are ignored, anti-Russian actions are constantly organized, absolutely unprovoked, I'd like to stress. More and more illegal sanctions are being introduced from the point of view of international law, the legal framework in international security established over the past decades has been almost completely and unilaterally dismantled. At the same time, Russia is called almost the main threat to the U.S.," Putin said in his annual address to the Russian Federal Assembly, according to an UNIAN correspondent in Russia.
Putin claims "this is not true" because Russia allegedly seeks to have full-fledged, equal and friendly relations with the United States, and all Moscow's actions in the security sphere "are exclusively reciprocal, and therefore "of a protective nature."
Read alsoEx-U.S. envoy wonders whether Kremlin ever considered Ukraine could make own missiles after INF Treaty collapse
Putin says Russia is not interested in confrontation with such a global state as the United States.
"It seems our partners do not notice how and at what pace the world is changing and where it is moving. They pursue their destructive and obviously erroneous policy," Putin said, adding that this is hardly in the interests of the United States.
"It's not for us to decide. We see that we are dealing with active and very talented people, but there are many among the U.S. ruling class who are too enthusiastic about the ideas of their exclusivity and their superiority over the rest of the world," the Russian president said.
"It is their right to think the way they want, but they know how to calculate – they know for sure. Let them calculate the range and speed of our promising weapon systems. It's all we ask. Let them calculate that first, and then make decisions that could create additional threats to our country," Putin said.
He assured there would be retaliatory measures, and Russia's security would be "unconditionally ensured." These words were greeted with applause in the hall of the Federal Assembly.