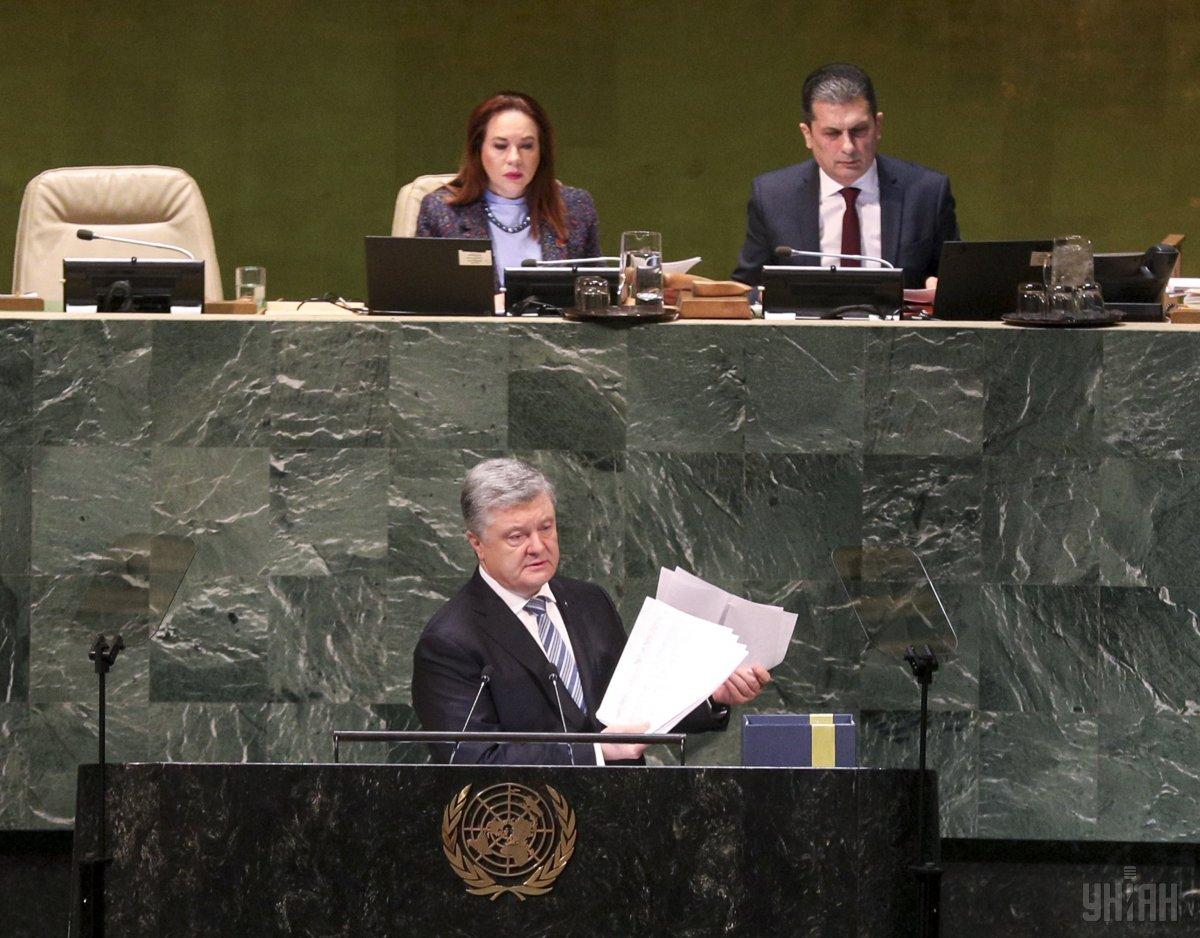 Photo from UNIAN
Ukrainian President Petro Poroshenko says that it is time to deprive Russia of its veto right at the United Nations.
"Maybe it is time to put Russia in its place – start with depriving it of its veto right, at least when it comes to issues related to the Russian aggression against Ukraine?" he said, addressing the UN General Assembly in New York City on Wednesday, February 20. "What else could we do in order to bring peace to Ukraine and find a long-lasting solution to the Russian aggression?"
Read alsoMFA Ukraine demands further consultations with Budapest Memo signatories
He recalled that the Russian Federation, a signatory to the Budapest Memorandum, repaid Ukraine in 2014 by "a stab in the back" for scrapping the third largest nuclear arsenal Ukraine had.
"By resorting to the military aggression against Ukraine, Russia violated all possible fundamental norms and principles of international law, including the UN Charter. The Charter, which entrusts Security Council members to uphold international peace and security instead of unleashing conflicts throughout the world. So what could the international community do as regards Russia?"
Poroshenko mentioned that in 1939, for its aggressive behavior, Moscow was expelled from the League of Nations. "A right and justified move," he added.