Poroshenko to Merkel: We call on world for strong response to militant actions
Ukrainian President Petro Poroshenko has called on the European Union and the international community to give a strong response to what he described as "the treacherous acts of the militants and the Russian Federation."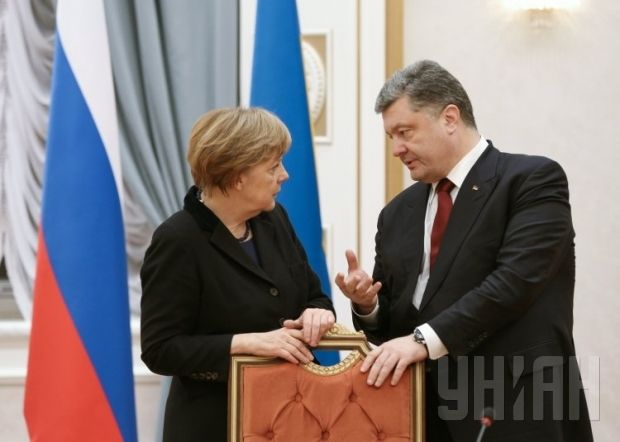 UNIAN
Speaking by phone with German Chancellor Angela Merkel on Tuesday night, Poroshenko condemned the militants' ceasefire violations in Debaltseve, according to the presidential press service.
"This is a cynical attack on the Minsk agreements," he said.
He called on the European Union and the international community to give a strong response to the actions of the militants and the Russian Federation in the east of Ukraine.
"Today, the world needs to stop the aggressor," Poroshenko said.
"I appeal to the permanent members of the UN Security Council to prevent further violations of the fundamental principles and norms of the United Nations and full-scale military operations in the heart of Europe."
If you see a spelling error on our site, select it and press Ctrl+Enter