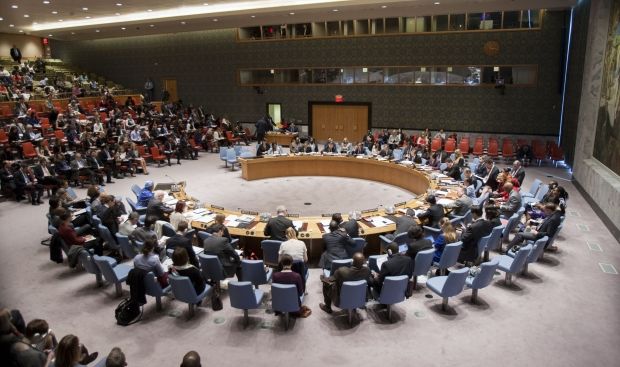 Photo from un.org
The resolution on a ceasefire in the east of Ukraine, proposed by the Russian Federation, was supported by all 15 members of the UN Security Council.
According to the resolution, the Security Council of the United Nations has called on all parties in eastern Ukraine to fully implement the set of measures from the Minsk agreements of February 12.
In particular, the resolution welcomes the declaration of the leaders of Ukraine, Germany, France and Russia, announced on February 12 in Minsk at the end of their talks. It calls on all parties to fully implement the set of measures, including a comprehensive ceasefire.
The UN Security Council also called on all parties to observe the ceasefire in the Donbas under any circumstances.
The resolution also repeated the call to bring to justice all those responsible for the crash of Malaysian Airlines Flight MH17 in the Donbas on July 17, 2014.
In addition, the resolution also says that the Security Council members are concerned about the tragic events and violence in the east of Ukraine.
The UN Security Council members confirmed their full respect for the sovereignty, independence and territorial integrity of Ukraine, and said they were convinced that the situation in the east of Ukraine can be solved only by peaceful means.
According to an UNIAN correspondent, the session was headed by the UN representative from China.