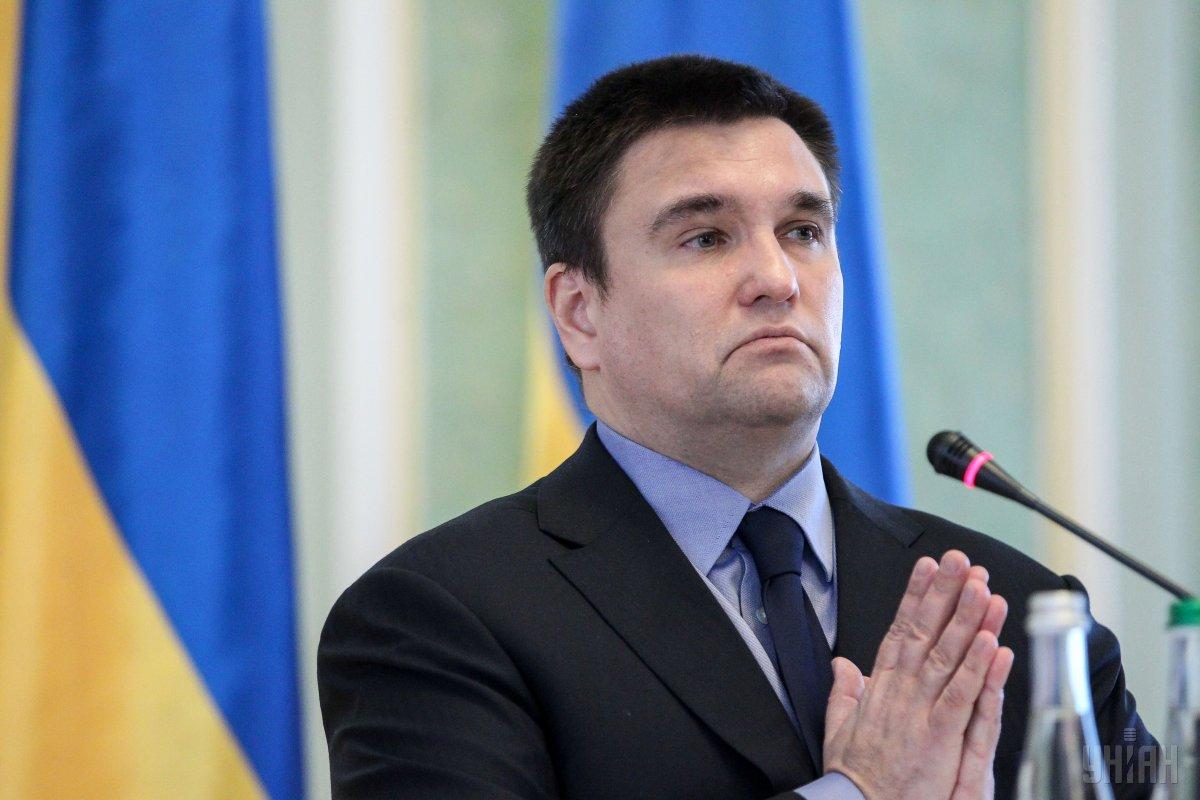 Photo from UNIAN
Ukrainian Foreign Minister Pavlo Klimkin has said a new passage of Ukrainian warships through the Kerch Strait temporarily controlled by Russian invaders will be carried out under the supervision of foreign military.
"We held consultations with the Germans and the French in Berlin about the possible format of the monitoring mission. We want it to be permanent and effective... We are now working on the possibilities of monitoring from the sea, from the air, and, obviously, from space. Effective monitoring will work only when combining these methods," the minister told Censor.NET.
Klimkin also said Ukraine is widely considering the issue of permanent and long-term presence of NATO naval forces in the Black Sea.
Read alsoEU ambassadors agree to slap sanctions on eight Russians over Kerch Strait incident
"There are, of course, some nuances related to the Montreux Convention, but we have ideas on how to implement this under international law. There are ideas on buying or leasing warships, or joint crew operations. All options are on the table. I hope we will manage to surprise Russia," he said.
The minister added the foreign ministry would thoroughly, although not publicly, instruct Ukrainian sailors on how they should act if the invaders manage to capture them.
"If it is voiced right now, some things will already be expected, and the Russian Federation will be able to prepare, which I certainly wouldn't want. But in any case, this is our position – to act responsibly, based on clear trust and coordination with our friends," he stressed.
Read alsoUkraine not to allow turning Azov Sea into Russian lake – Poroshenko
Klimkin is not yet aware of who will be present on board the ships that are going to make a passage, but he assured he insists on full media coverage of the voyage.
"Such things should be done in full coordination with our friends. Secondly, they should be done with maximum publicity to avoid various tricks on the part of Russia. Thirdly, they should be done under appropriate international monitoring. But when and, most importantly, how, this will be done, I won't say, since Russia may then get prepared for many things," Klimkin said.