Pyatt: Putin can stop war in Ukraine with one phone call
Russian President Vladimir Putin can stop the military conflict in the Donbas with one phone call, U.S. Ambassador to Ukraine Geoffrey Pyatt has said on U.S. television's CNN channel.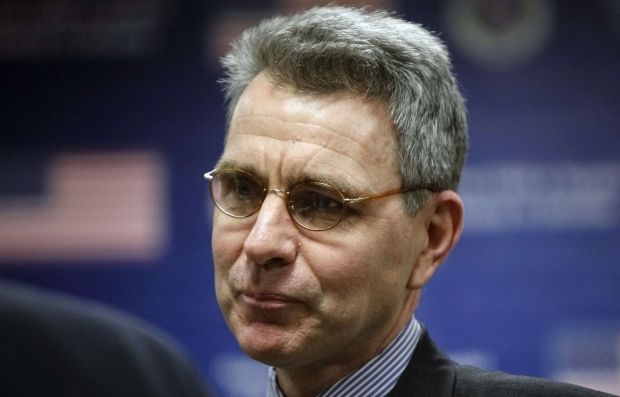 REUTERS
Pyatt said he was sure that the army of the separatists receives instructions and guidance from the Kremlin, and that the West had credible evidence that Russian regular troops were involved in the conflict.
"Russia supports two different courses: they say one thing through diplomatic channels, but they act differently on the ground," Pyatt said.
"The U.S. will continue to provide further support to Ukraine in the security and economic spheres," he added.
NATO Secretary General Jens Stoltenberg said earlier that the militants did not comply with the ceasefire in eastern Ukraine, and called on Russia to withdraw its troops and influence the militants in order to force them to implement the Minsk agreements.
If you see a spelling error on our site, select it and press Ctrl+Enter