NATO reports steady buildup of Russian military equipment in Ukraine
There has been an increase in the number of tanks and armored vehicles crossing from Russia into Ukraine, NATO Secretary General Jens Stoltenberg said on Wednesday in Latvia after a meeting with Latvian President Andris Bzrzitr, according to an UNIAN correspondent.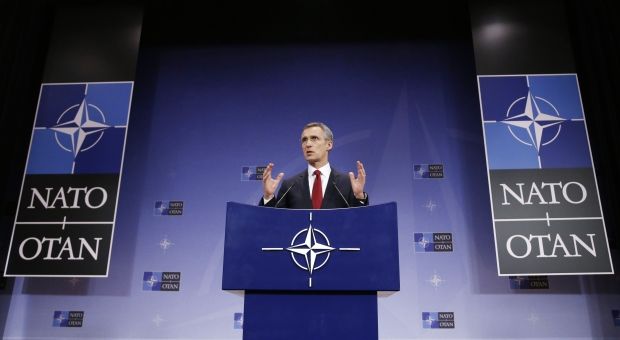 REUTERS
According to NATO secretary general, the Ukrainian crisis was one of the topics the parties discussed during the meeting.
"The Russian armed forces, artillery and military air defence units, as well as command and control elements are still active in Ukraine. Russia supports militants with armed forces, training and advanced weapons. And there has been a steady buildup of tanks and armoured vehicles coming across the border from Russia to Ukraine," he said.
Stoltenberg said that the Minsk agreement is the best opportunity for a sustainable peaceful resolution of the conflict.
"What really matters now is the implementation of the ceasefire and Minsk agreement. Today I'm deeply concerned by the deteriorating situation in and around Debaltseve due to the failure of the separatists to respect the ceasefire and their denial of access to the area for the OSCE monitors," Stoltenberg said.
Stoltenberg once again urged Russia to end its support for the separatists, and to withdraw its troops and military equipment from the east of Ukraine in accordance with the Minsk agreement.
"The separatists should halt all attacks immediately and allow OSCE monitors full access," Stoltenberg said.
If you see a spelling error on our site, select it and press Ctrl+Enter