Fighting near Debaltseve constitutes 'flagrant violation' of Minsk accords – PACE President
Anne Brasseur, President of the Parliamentary Assembly of the Council of Europe (PACE), says that the on-going fighting outside the town of Debaltseve is a 'flagrant violation' of the Minsk agreements on the ceasefire.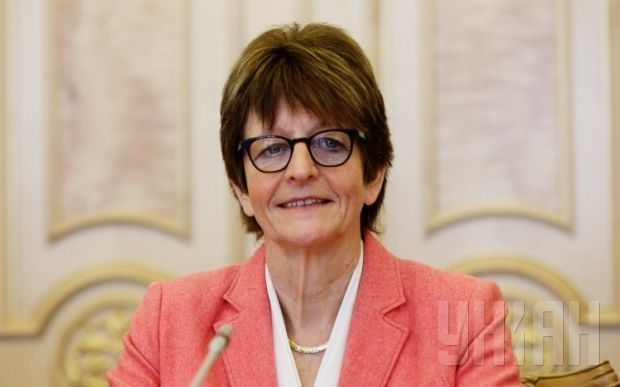 UNIAN
"I regret that despite the agreement reached in Minsk last week and yesterday's UN Security Council resolution, the violence in eastern Ukraine has not stopped. The fighting has been especially intense in Debaltseve, where the Russian-backed separatist forces have clearly sought to extend their control over the region," Brasseur said in a statement, Radio Svoboda reported.
The PACE President called on the parties to the conflict to observe the ceasefire.
The leaders of Ukraine, Russia, France and Germany agreed in Minsk on February 12 on a ceasefire in the east of Ukraine starting from February 15. They also agreed on the withdrawal of heavy weapons.
The truce is violated on a regular basis, and the parties to the conflict accuse each other of this, denying their guilt. In particular, the fierce fighting has been going on near Debaltseve.
Over a hundred wounded soldiers from Debaltseve were rushed to hospital in the neighboring town of Artemivsk as of 1100 on Wednesday, a Radio Svoboda correspondent reported. The injured are continuing to arrive.
Ukrainian President Petro Poroshenko earlier said that 30 soldiers had been wounded in the fighting outside Debaltseve. The president also announced that the Armed Forces of Ukraine had been leaving Debaltseve "in a planned and in an organized way" while withdrawing military equipment and weapons.
Eighty per cent of the military units had been withdrawn as of 1300 on Wednesday. There have been no new updates on the situation near Debaltseve.
If you see a spelling error on our site, select it and press Ctrl+Enter