NSDC decides to regroup army units along new contact line
The National Security and Defense Council on Wednesday considered measures to regroup the army to strengthen the country's defences and counter terrorist threats, the council's secretary Oleksander Turchynov has said.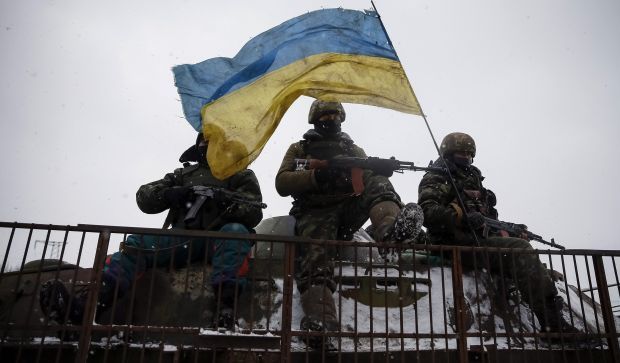 REUTERS
"We have considered comprehensive measures to enhance the security of our country with regard to the tasks of the General Staff and the Ministry of Defence, [which are] related to regrouping our armed forces, our military forces, given the establishment of a practically new contact line today, and the intensification of active defence, taking into account provocations - in particular not only the lack of a ceasefire, but also an increased terrorist threat," Turchynov said.
"That is why a range of measures has been worked out in detail regarding the anti-terrorist operation," Turchynov said.
According to him, the Cabinet of Ministers of Ukraine and the Ukrainian Security Service have to draw up new regulations regarding a single state system for the prevention, response, and suppression of terrorist acts and the minimization of their effects.
"In fact, this system provides for three levels of threat. It is blue – increased threat, orange – high threat, and red – a critical threat. There exist criteria for threat identification, evaluation, as well as measures to be taken automatically by all subjects of executive power, territorial defence and civil protection," Turchynov said.
If you see a spelling error on our site, select it and press Ctrl+Enter