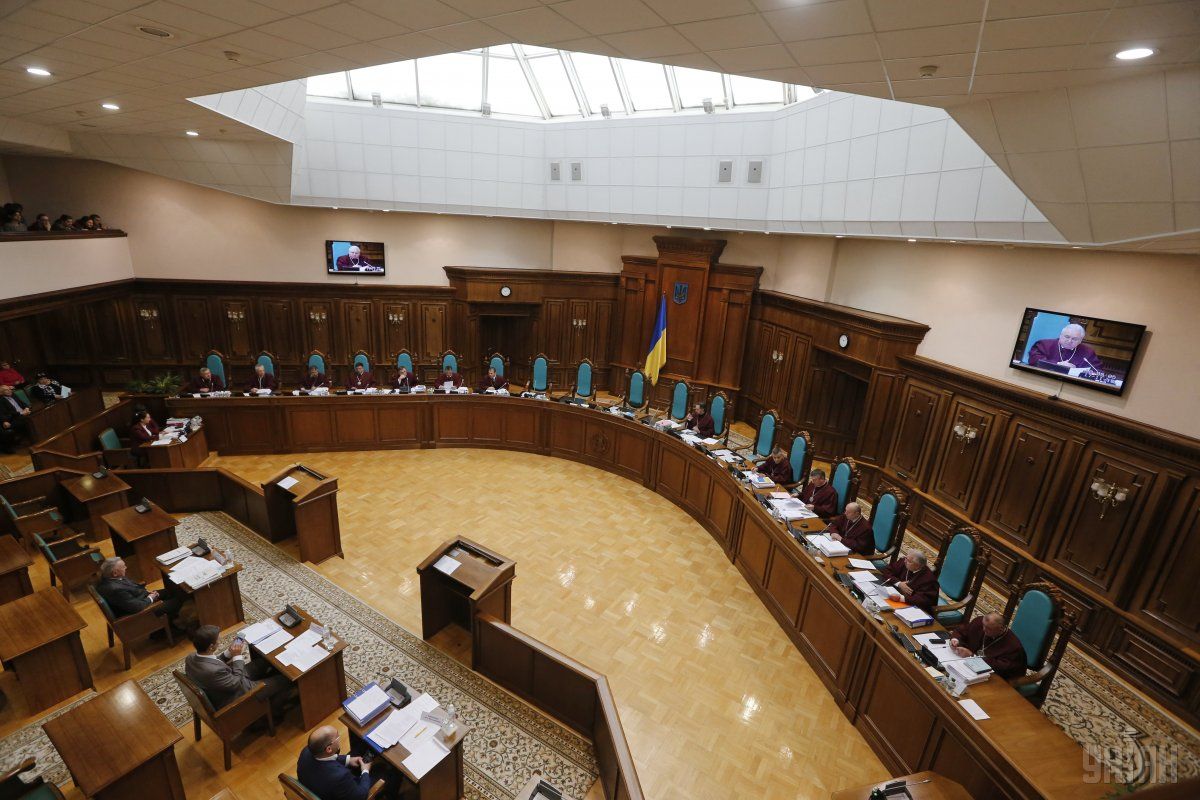 Photo from UNIAN
The Constitutional Court of Ukraine has reportedly declared unconstitutional Article 368-2 of the Criminal Code, which provides for liability for illegal enrichment.
The corresponding report emerged in the Ukrainian Pravda online newspaper, which referring to four independent sources.
The Сourt allegedly ruled that the provisions of the article failed to comply with the principles of the rule of law and presumption of innocence.
In particular, the article on illegal enrichment obliges the suspect to prove legitimacy of his revenues' origin, whereas the law places the burden of proving wrongdoing solely on the side of prosecution.
On December 12, 2017, fifty-nine deputies complained to the court about the punishment introduced for illegal enrichment in 2015.
Read alsoCorruption scandal in Ukraine's defense procurement: Top NSDC official suspended from office
According to the schedule of CCU meetings, the one on Article 368-2 should have been held on February 26. However, the press service of the Court neither confirms nor refutes the information on the outcome of the meeting until the ruling is made public.
Introducing criminal liability for illegal enrichment was one of the EU requirements for the implementation of the visa liberalization action plan, as well as one of Ukraine's obligations to the IMF, enshrined in the Memorandum.
The National Anti-corruption Bureau is investigating 50 cases under Article 368-2. The most severe punishment envisaged is 5 to 10 years in prison, with deprivation of the right to hold certain posts or engage in certain activities for up to three years with confiscation of property.