Defense ministry: Russia training mercenaries in Transnistria and Crimea for hybrid war against Ukraine
Russia is continuing to secretly supply weapons to and train illegal armed groups, the Ministry of Defense of Ukraine has claimed.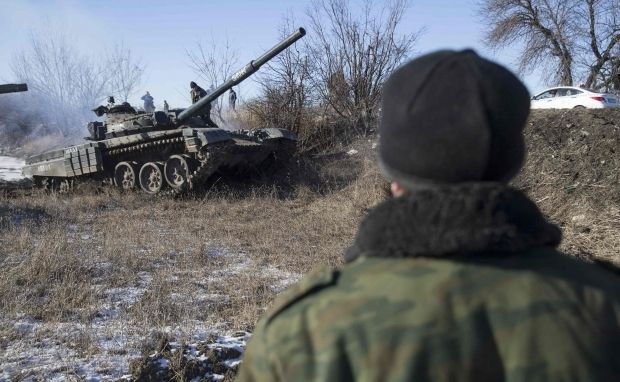 REUTERS
Deputy Minister of Defence and Chief of Staff Petro Mekhed said this at a meeting with the rapporteur of the Committee on Political Affairs and Democracy of the PACE Christina Zelenkova, Acting Speaker of the General Staff of the Armed Forces of Ukraine Vladyslav Seleznev said at a briefing in Kyiv.
According to Seleznev, "the parties discussed the current situation in the ATO and facts evidencing the presence of the Russian armed forces on the territory of Ukraine."
Mekhed said that "in spite of the systematic violation by the Russian Federation and the illegal armed groups of the Minsk agreement, the Ukrainian leadership is directing all its efforts to end the bloodshed, ensuring a peaceful settlement and preventing a frozen conflict in the Donbas." 
"At the same time, the militants cynically and cruelly continue to launch attacks on Ukrainian positions and the civilian population and infrastructure," he said.
"The Russian Federation remains the single main source of armed conflict in the east of Ukraine."
In addition, "while officially declaring its commitment to ensuring peaceful settlement of the conflict and distancing itself from the self-proclaimed DNR and LNR [militant organizations], the Russian side continues secret arms supplies and training illegal armed groups, including on its own territory," he added.
Also, according to Mekhed, a considerable number of Russian troops are secretly stationed in the territory of Ukraine and are directly involved in hostilities. At the same time, territories of Transnistria and Crimea are used by Russia as platforms for training mercenaries to conduct hybrid war in Ukraine.
If you see a spelling error on our site, select it and press Ctrl+Enter