Parliament's National Security Committee to decide who is to blame for Debaltseve losses
The General Staff's performance at the Debaltseve staging area will be considered at a closed meeting of the Ukrainian parliament's committee for national security and defense on Monday, Chairman of the committee Serhiy Pashinsky, MP from the Bloc of Petro Poroshenko, told Radio Svoboda.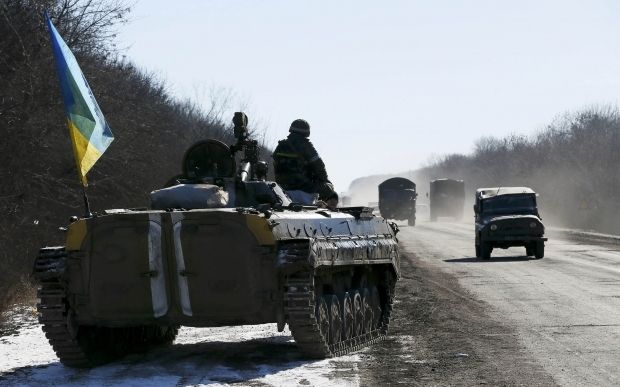 REUTERS
"Given the structure of our committee where more than half are military engaged in all the military operations, I think we will take some decisions, which will be announced in public. The decisions will be clear and tough. People must clearly do their duty. If they cannot, new people need to be found," Pashinsky said.
He says that the withdrawal of Ukrainian troops from Debaltseve cannot be treated as dishonor, as the military units were pulling out from the town in an organized way, maintaining their combat capability. Pashinsky claims that all parallels between the Debaltseve battle and the Ilovaisk pocket [severe fights in August 2014] are inappropriate.
"Some units in Ilovaisk dropped their weapons and ran away, we were trying to catch them 200 kilometers far from the frontline. No unit in Debaltseve has withdrawn without an order," Pashinsky said.
The press service of the General Staff of the Armed Forces of Ukraine reported that more than 90 Ukrainian troops in Debaltseve had been captured, another 82 servicemen were reported missing. Thirteen soldiers were killed and 157 were wounded during the withdrawal of the troops from Debaltseve, the General Staff said.
If you see a spelling error on our site, select it and press Ctrl+Enter