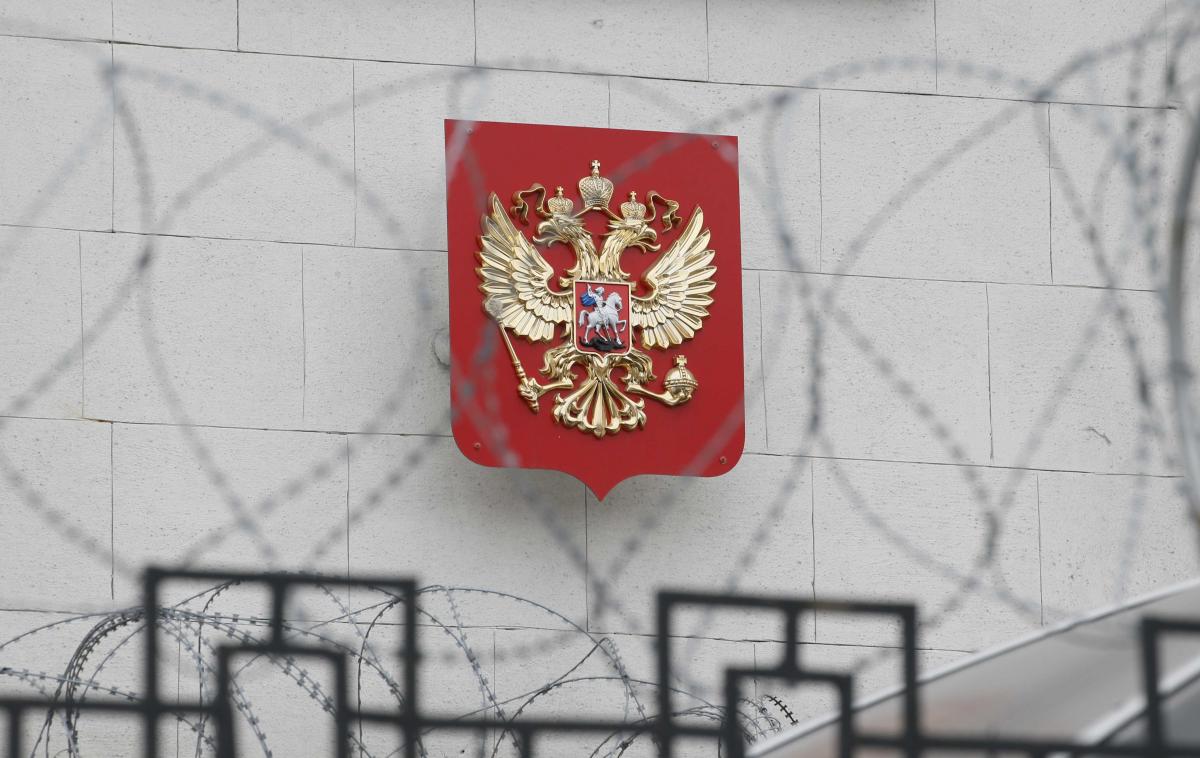 REUTERS
The Ministry of Foreign Affairs of Ukraine is convinced that the Russian Federation could resort to provocations at Ukrainian polling stations set up in Russia set up at diplomatic premises.
The Central Election Commission had earlier decided to close all Ukrainian polling stations in the Russian Federation upon the recommendation of MFA Ukraine, Serhiy Pohoreltsev, Director of MFA's Consular Service Department of the Ministry of Foreign Affairs of Ukraine, recalled at a Thursday briefing, according to an UNIAN correspondent.
"It is deliberate [decision], it is balanced, it corresponds to the situation where Ukraine is subject of Russian aggression," said Pohoreltsev.
Read alsoMFA Ukraine expects fruitful discussion at UN General Assembly on further steps to bring Russia to justice
He added that this decision had been made in view of the importance of security of Ukrainians in Russia. "Since Russia neglects all the norms of law and morality, we certainly could not guarantee that the elections would be held in the territory of the aggressor state in accordance with the current legislation of Ukraine and international standards," the diplomat said.
In general, holding elections in a country that has launched aggression is quite problematic. "Therefore, citizens of Ukraine who are temporarily staying in Russia and have passports of citizens of Ukraine – the so-called internal passport – can vote at their place of residence in Ukraine," said Pohoreltsev.
At the same time, he noted that the districts where Ukrainians could vote in five diplomatic institutions of Ukraine in Russia have been extended to Finland, Kazakhstan, and Georgia.
Read alsoUkraine's Foreign Intel Service: Russia to spend US$350 mln for meddling in Ukraine elections
Pogoreltsev added that the data on Ukrainian voters in Russia who are registered with the Consulate, will be transferred to Ukrainian diplomatic institutions in these three countries.
Separately, he noted that at the last presidential elections in Ukraine in 2014, the registered number of Ukrainian voters was about 50,000, while only a total of 1,134 people voted.
"This is a very low share, probably the lowest among all our foreign polling stations," the diplomat noted.
Read alsoPoroshenko enacts law banning Russian citizens as election observers in Ukraine
"It's rather showing, of course, because people don't feel safe there. And, returning to the issue of shutting down those polling stations, there could certainly have been various provocations there. To think that the FSB and other security forces would not have exploited the elections for their own purposes would be meaningless," Pohoreltsev stressed.
"Polling stations would certainly have been infiltrated by some biased, say, agents, which would have entail complications in work, disruption in election commissions, and non-recognition of elections. That is, the risks significantly exceeded the negative reaction, which we're actually seeing over the fact that these foreign polling stations have been closed down," he said.