Anniversary of Revolution of Dignity: SBU calls for vigilance and care
Ukraine's SBU Security Service has called on all citizens to be extremely cautious and careful as Ukraine honors the memory of the heroes of the Heavenly Hundred and marks the anniversary of the Revolution of Dignity, SBU Chairman Valentyn Nalyvaichenko said on Ukrainian television's 1+1 Channel on Thursday, according to the press service of the SBU.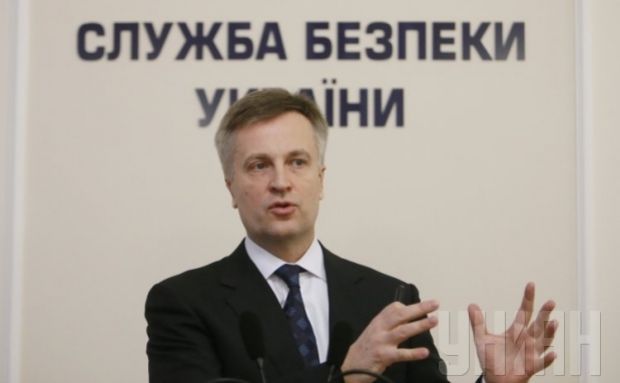 UNIAN
The Security Service of Ukraine together with the Ministry of Internal Affairs of Ukraine, community activists, Maidan organizations - in particular the Self-Defense of the Maidan - will be on duty for the safety of every citizen, he said.
"We are asking people to be vigilant and attentive," Nalyvaichenko said.
He called on members of the public to report to the SBU about all suspicious items, suspicious activity of possible provocateurs, any attempted provocations, illegal actions against the participants of event, etc.
"We live in difficult times and we can't rule out the possibility that the enemy will try to use mass meetings of Ukrainians for its criminal purposes," Nalyvaichenko said.
"It is very important for us that those [enemy] agents who have remained in office don't use their cynical, criminal opportunities to destroy public peace," he said.
If you see a spelling error on our site, select it and press Ctrl+Enter