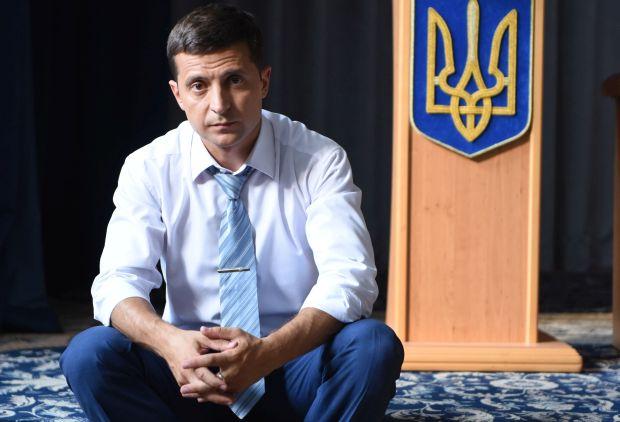 Photo from the politician's press service
Presidential candidate Volodymyr Zelensky, who ranks first according to various public opinion polls, says peace negotiations with Russia are inevitable.
"We will not be able to avoid negotiations between Russia and Ukraine," he told the Pravo Na Vladu TV panel show, the TSN news service reported.
Read alsoZelensky takes lead in Ukraine poll ahead of 2019 presidential vote
"The main goal is to save people's lives," Zelensky said.
He added he would like to see more international mediators at the negotiating table, including the United States and the United Kingdom.
The peace talks do not mean that principled positions will be betrayed, he assured.
"We do not sell our people out. Neither do we sell our territories," he stressed.
At the same time, Zelensky said the hostilities in Donbas should be called the war between Ukraine and Russia rather than the Anti-Terrorist or Joint Forces Operation.
"We have a war from the very first day, a real war between Russia and Ukraine," he said.