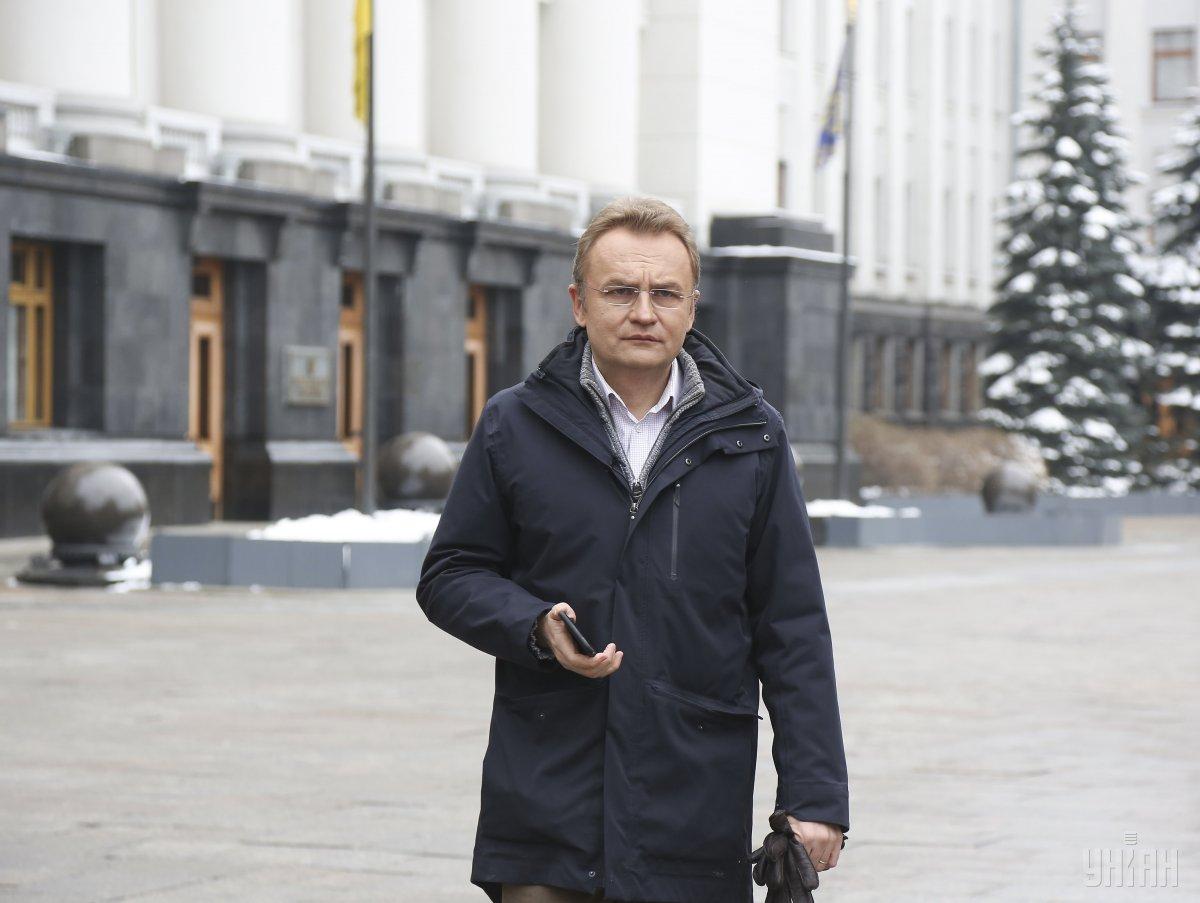 Photo from UNIAN
Leader of the Samopomich Party Andriy Sadovyi has decided to withdraw his candidacy from the presidential race in favor of leader of the Hromadianska Pozytsia (Civil Position) Party Anatoliy Hrytsenko.
The decision was announced by the politician himself. Sadovyi referred to the data of sociological research. According to the survey, the number of votes for him is half those of Anatoliy Hrytsenko.
"Right now we have a chance to choose a Ukrainian and anti-corruption president. Therefore, I've made up my mind. I'm pulling out from the presidential race. And I declare support for Anatoliy Hrytsenko in the presidential election," Sadovyi said.
Read alsoZelensky takes lead in Ukraine poll ahead of 2019 presidential vote
From December to February, Hrytsenko's rating slightly strengthened from 2.9% to 4.6%, with the reserve indicators remaining at the level of 5.1-5.8% and the potential ones at the level of 9.8-9.4%. At the same time, the share of Sadovyi's supporters changed from 0.5% in January to 2% in February.
Sadovyi added he would sign a public agreement with Hrytsenko next week.
"This is not unconditional support. We will sign a public agreement early next week. And very important principles will be stipulated in that agreement. For example, principles regarding the defense and security of our state, principles regarding the fight against corruption, principles regarding the occupied territories, the transparency of personnel policy. I think it is important to all of us," Sadovyi added.
Sadovyi is the first of the 44 candidates who decided to withdraw his candidacy amid the ongoing campaign. The election campaign deposit worth UAH 2.5 million (US$93,109) will not be returned to him.
The nomination of a single candidate was discussed last year long before the official launch of the election campaign. According to experts, Hrytsenko has a good chance to win the elections if he is backed by Sadovyi.
According to the surveys, if Sadovyi and Hrytsenko team up, 15.6% of voters are ready to support the latter as a single presidential candidate.