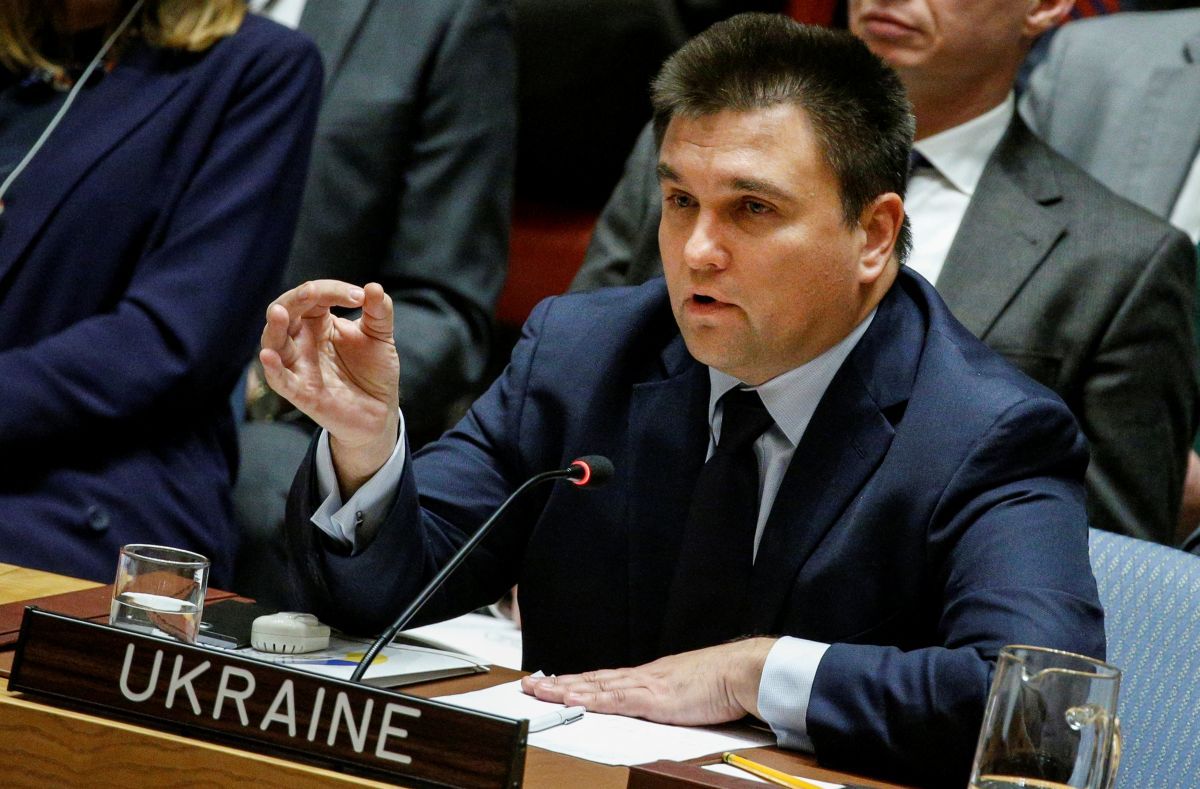 REUTERS
Ukrainian Foreign Minister Pavlo Klimkin said that navigation off coast the occupied Crimea should be monitored from space, from the air, and from the sea.
Speaking at the first international conference "Odesa Debates", the minister recalled that on February 18, he had a meeting with EU foreign ministers in the format "Friends of Ukraine in the EU + Ukraine".
"I shared with our friends a simple idea regarding a permanent monitoring mission," Klimkin said.
He added that he proposed a name for the mission - Black Sea MOM (Black Sea Monitoring Mission).
At the same time, Klimkin noted that it is not necessary for the Mission to be present in the area all the time. "This should be a reasonable combination of monitoring from space, naval monitoring, and aerial monitoring," the minister said.
Read alsoUkraine, Russia agree via diplomatic channels on fishing rules in Azov Sea
"This can very effectively be combined with an understanding of what's happening. It will also additionally help us identify various violations of the sanctions regime against Crimea because we know that some ships enter the Black Sea, turn off their GPS receivers, and try to reload certain cargo to other vessels, which then sail to Crimea," said Klimkin.
He added that this does not require a lot of resources, but technical capabilities and political will are needed to start the relevant work.
"Let's insist on this idea. It must be constant," said Klimkin.
Also, the Foreign Minister added that some EU member states are considering this option.
In his opinion, this mission can be really effective. "Because if we publish all the information about Russian inspections [of vessels] in real time, it will become as an additional lever on them," said the head of the Foreign Ministry.
He noted that Russia continues to hold merchant ships in the area for one or two days, and once a Bulgarian vessel was held for nine days.