Yanukovych says he'll return to Ukraine as soon as possible
On February 21, 2014, former Ukrainian President Viktor Yanukovych removed himself from his constitutional authority and fled to Russia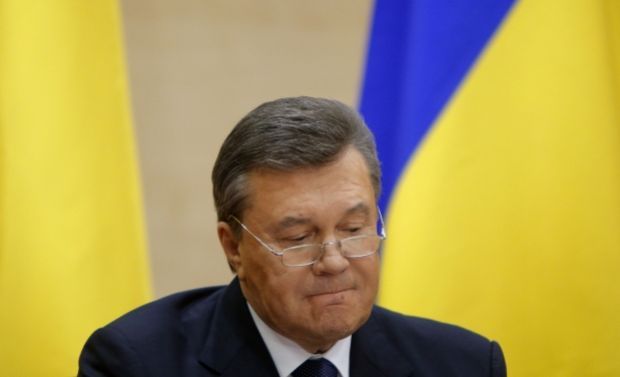 REUTERS
Former Ukrainian President Viktor Yanukovych said in a recent interview with Channel One Russia that he would come back to Ukraine as soon as he had an opportunity, RIA Novosti reported.
"I couldn't get rid of the thought of returning and leading the protest movement first, but everyone agreed that if I came back, the enemies would do anything to destroy me. My close associates were against my going to Ukraine. The events were unfolding rapidly, and I feel sorry that I couldn't have done that. As soon as I get an opportunity, I will return and will do my best to make Ukrainians' life easier," Yanukovych said.
As UNIAN reported earlier, on February 21 last year former President Viktor Yanukovych fled from Kyiv, effectively abandoning the presidency of Ukraine. The country had seen several months of protests against Yanukovych's rule, which ended in bloodshed, with over 100 protesters gunned down by snipers firing on them as they advanced towards the government quarter in Kyiv.
Criminal proceedings have been initiated in Ukraine against Yanukovych, former Prosecutor General Viktor Pshonka and several other former officials on charges of murdering civilians. All of them are on the wanted list.
On January 12, 2015, Ukrainian Interior Minister Arsen Avakov said that Interpol had declared wanted Yanukovych, former Prime Minister Mykola Azarov and other former Ukrainian officials.
On February 4, 2015, the Verkhovna Rada, Ukraine's parliament, passed a bill striping the ousted former Ukrainian president Viktor Yanukovych of his title. A total of 281 out of 313 deputies registered in the session hall voted for the decision. The law enters into force on the day following the day of its publication.
If you see a spelling error on our site, select it and press Ctrl+Enter