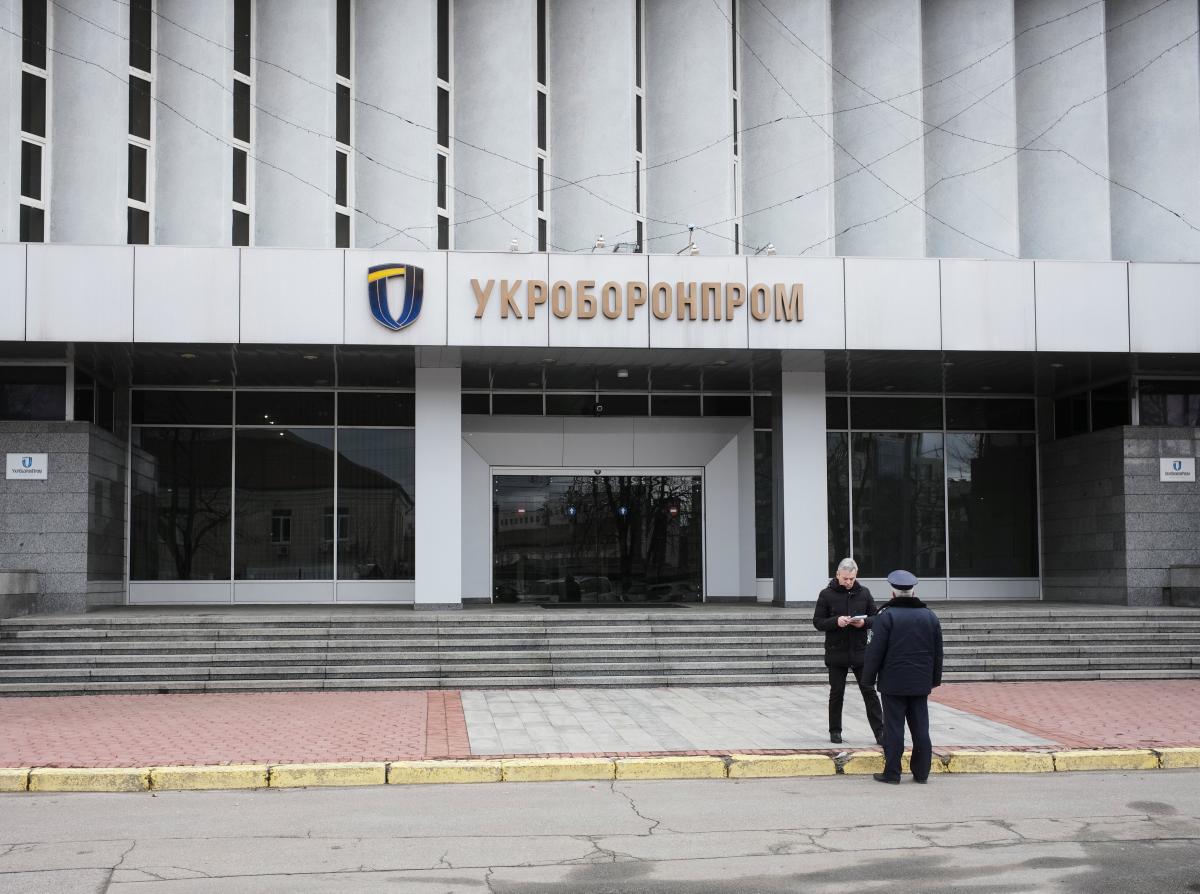 REUTERS
U.S. Ambassador Marie Yovanovitch has called on Ukraine's government to investigate cases of corruption in the defense sector, namely state-run Concern Ukroboronprom.
"The government of Ukraine should also immediately fund a complete audit of Ukroboronprom and declassify the State Defense Order to the maximum extent possible. This will promote transparency and fight corruption in the defense sector," she said at an event on the fifth anniversary of the Ukraine Crisis Media Center's founding in Kyiv on Tuesday, March 5.
Read alsoDefense sector's cronies reportedly earn $300,000 in budget funds on An-26 altimeters from Russia – journalists' probe
"Turning a blind eye to corruption in the defense sector is taking food, medical treatment, and weapons out of the hands of Ukraine's brave soldiers.  And the government should investigate and prosecute cases of corruption at Ukroboronprom and elsewhere," she said.
As UNIAN reported earlier, Ukrainian investigative journalists on February 25 released a report claiming that Ihor Hladkovsky, the son of First Deputy Secretary of the National Security and Defense Council of Ukraine Oleh Hladkovsky, is involved in large-scale embezzlement of budget funds in the defense sector. It is alleged that Hladkovsky Jr. and his partners conspired with defense officials to procure military spare parts from Russian smugglers, as well as from Ukrainian Army warehouses. Prices of spare parts, which journalists say often failed to meet quality standards, were hiked significantly. Then, the journalists reported, the perpetrators would sell these goods to defense plants in conspiracy with top managers of Ukroboronprom, Ukraine's state-owned Defense Concern.
The group allegedly earned from Ukroboronprom at least UAH 250 million in kickbacks. The journalists consider Oleh Hladkovsky to be Ukrainian President Petro Poroshenko's ally set to informally "supervise" the country's defense industry. On February 26, Poroshenko suspended Oleh Hladkovsky from office, pending a criminal investigation. On March 4, Poroshenko signed a decree to dismiss Hladkovsky from the post of First Deputy Secretary of the National Security and Defense Council.