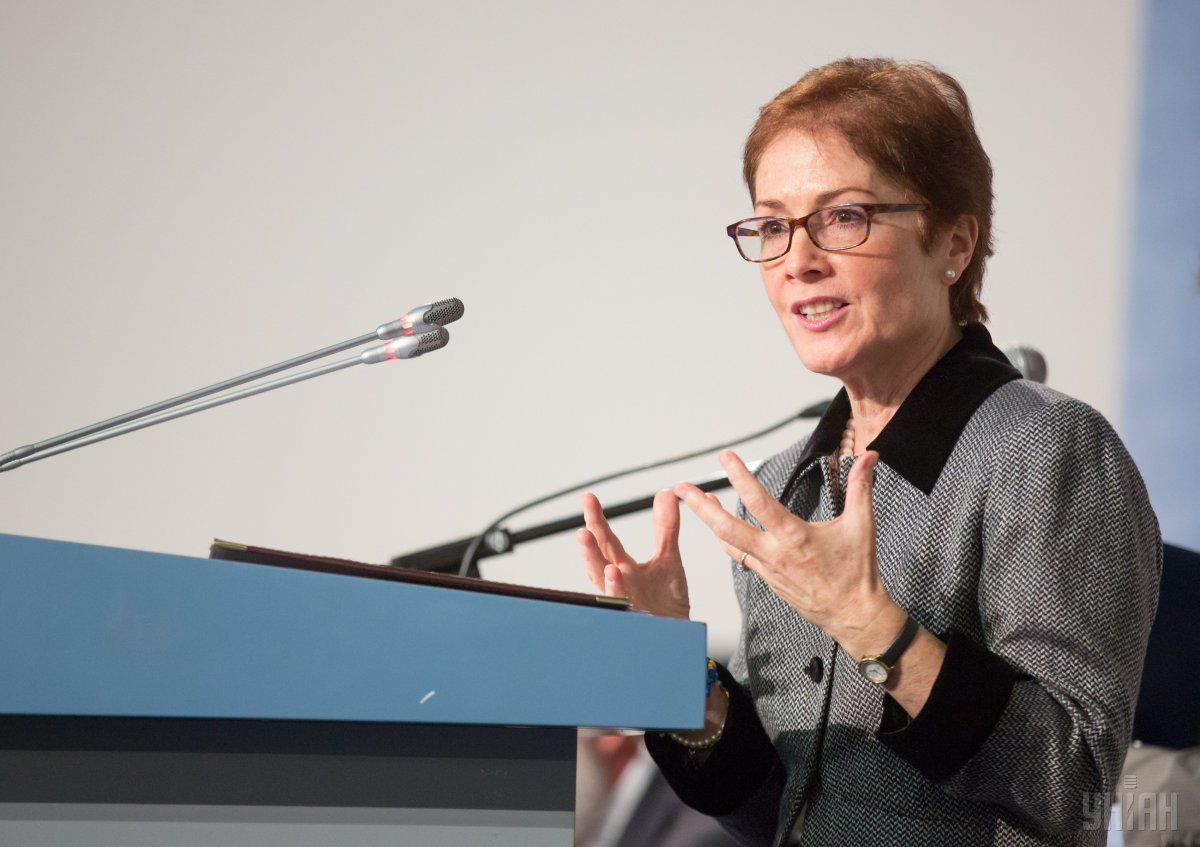 U.S. Ambassador Marie Yovanovitch / Photo from UNIAN
U.S. Ambassador Marie Yovanovitch has called on the Ukrainian authorities to replace chief of the Specialized Anti-corruption Prosecutor's Office (SAPO) Nazar Kholodnytsky over the loss of trust.
"To ensure the integrity of anticorruption institutions, the Special Anticorruption Prosecutor must be replaced. Nobody who has been recorded coaching suspects on how to avoid corruption charges can be trusted to prosecute those very same cases," she said at an event on the fifth anniversary of the Ukraine Crisis Media Center's founding in Kyiv on Tuesday, March 5.
The ambassador also added that corrupt officials should be investigated and prosecuted.
"Those responsible for corruption should be investigated, prosecuted, and if guilty, go to jail.  And in order for that to happen, all of the elements of the anti-corruption architecture must be in place and must be working effectively," she said.
Read alsoU.S. Ambassador calls on Ukraine's government to investigate corruption at Ukroboronprom
"The High Qualifications Commission, we believe, should consider seriously questions about the integrity of judicial candidates," she added.
As UNIAN reported, Ukraine's Prosecutor General Yuriy Lutsenko and Director of the National Anti-corruption Bureau of Ukraine (NABU) Artem Sytnyk filed a motion at the High Qualification Commission on March 30, 2018, to dismiss Kholodnytsky.
Disciplinary complaints about the disciplinary actions of Kholodnytsky were drawn up on the facts revealed amid an investigation conducted by NABU jointly with the Prosecutor General's Office (PGO), the PGO's press service said.
Kholodnytsky himself said that the case against him had been registered under the Criminal Code article on disclosing information related to a pretrial investigation and on forcing witnesses to testify.
On July 26, 2018, the High Qualifications Commission decided not to dismiss Kholodnytsky, but he received a reprimand.