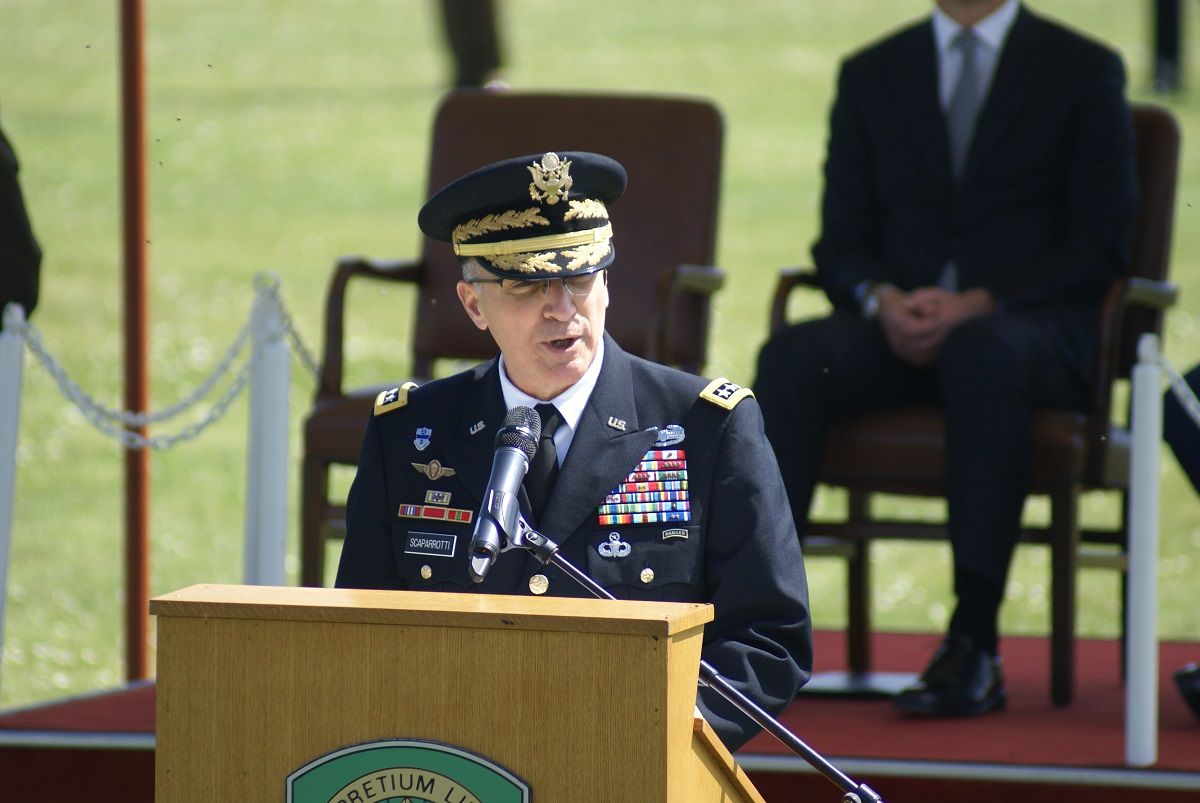 Photo from UNIAN
Moscow persists in its multifaceted campaign to destabilize Ukraine and block Ukraine's democratic choice to align with the West, Supreme Allied Commander Europe (SACEUR) of NATO Command Operations and Commander of the U.S. European Command,  Curtis Scaparrotti, said in a statement.
"Following Russia's purported annexation of Crimea in 2014, Russia's aggressive activities, including those of Russia-led forces in the Donbas region in eastern Ukraine, target Ukraine's defense, economic, and political sectors," the military official said.
While Ukraine seeks to partner more closely with the U.S., NATO, and the European Union, and it has made progress in developing a capable, sustainable, and professional force, U.S. European Command supports Ukraine's efforts through the Joint Multinational Training Group-Ukraine, combined exercises including the annual naval Exercise Sea Breeze, and other activities.
Read alsoKremlin's plan to sow chaos in Ukraine
He added that Russia had not implemented its commitments in the Minsk agreements, and "Russia continues to arm, train, lean, and fight alongside antigovernment forces in eastern Ukraine."
The conflict in eastern Ukraine remains hot, with numerous ceasefire violations reported weekly, while the UN reports that approximately 13,000 people have been killed in Donbas since Russia instigated the conflict in 2014, according to U.S. Army General.
More than 100 Ukrainian soldiers were killed in 2018 as well as 55 civilians, he recalled.
Scaparotti noted that the U.S. had delivered the Javelin anti-armor capability to Ukraine in April 2018 to deter Russian aggression.
At the same time, due to Russian intransigence, no peacekeeping initiative has been implemented. Russia's unjustified use of force against Ukrainian vessels and naval personnel in the Black Sea near the Kerch Strait last November demonstrated Russia's disregard for Ukraine's sovereignty and territorial integrity, denying Ukraine its right of free passage in accordance with international law, according to the statement.
Read alsoThe Hill: U.S. considering providing more weapons for Ukraine, general says
In addition, through its support of illegitimate elections in the so-called "Donetsk and Luhansk People's Republics", Russia has sought to undermine the government of Ukraine.
"Russia will likely attempt to interfere in Ukraine's upcoming presidential elections, as it did in 2014," the statement concludes.