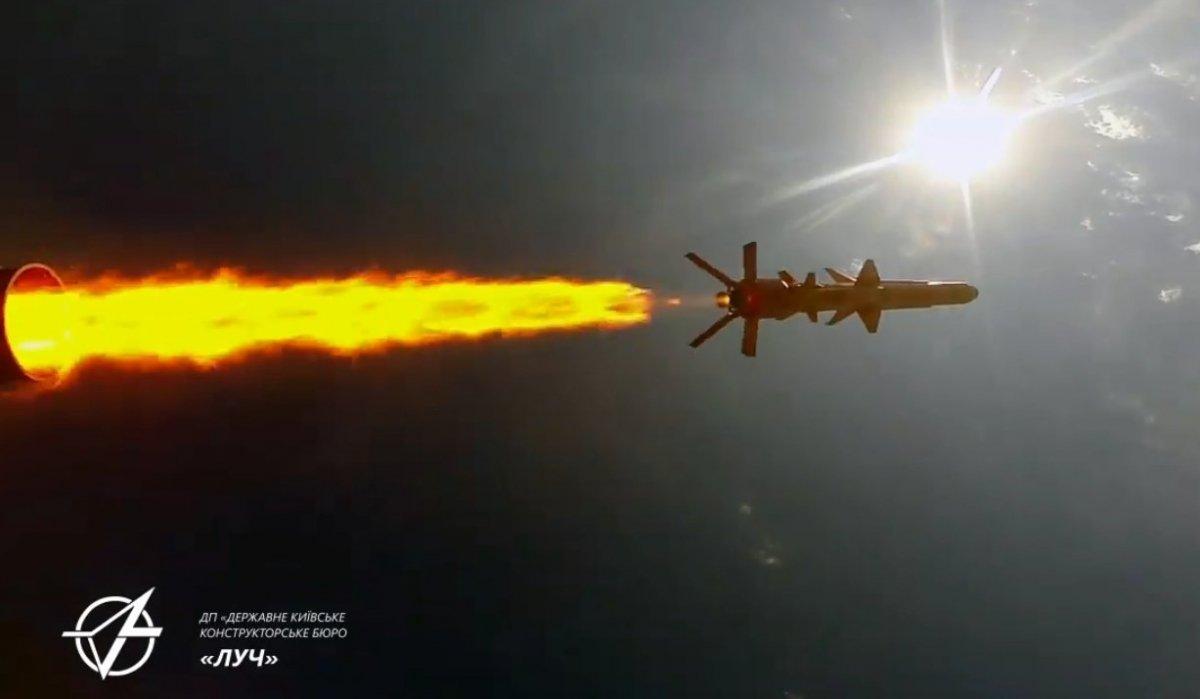 The 'Neptune' cruise missile complex / Photo from Luch Design Bureau
Ukrainian President Petro Poroshenko has announced Ukraine is to launch large-scale production of the reconnaissance and strike drone "Sokil" ("Falcon") and the coastal anti-ship missile complex "Neptun" ("Neptune") this year.
"Today, the Armed Forces of Ukraine buy modern Ukrainian UAVs such as 'Spectator,' 'Fury,' 'Leleka' ('Stork'), 'FlyEye,' and others. This year, the unmanned reconnaissance strike system 'Sokil' was added to the armoury. In the near future, we will start to produce it," he said at a meeting of the National Security and Defense Council (NSDC) in Kyiv on Wednesday, March 6. "This year we are finishing the development and commencement of production of the 'Neptune' cruise missile complex."
Read alsoUkraine tests Neptun ground-launched cruise missile (Video)
"Everything for the army – this is the characteristic of our joint efforts aimed to secure and strengthen the state's defense capabilities over the past five years," he said. At the same time, he stressed that the results of the work could not be unnoticed.
"The Armed Forces of Ukraine entered the top 10 strongest armies of Europe. And in a few years we will definitely achieve the criteria for NATO membership," he said, adding that "the Ukrainian army is prepared now better than ever in the history of our country."
"For the first time in the years of independence, the state has finally started to produce ammunition after the destruction of the Luhansk plant. This became possible due to the effective operation of the Prosecutor General's Office on the special confiscation of [former President of Ukraine Viktor] Yanukovych's funds," Poroshenko said.
Poroshenko stressed that over five years, a real breakthrough in missile technology had been achieved, the artillery rocket system "Vilkha" ("Alder") had been created.
The president also said that the production of armored vehicles had been organized.