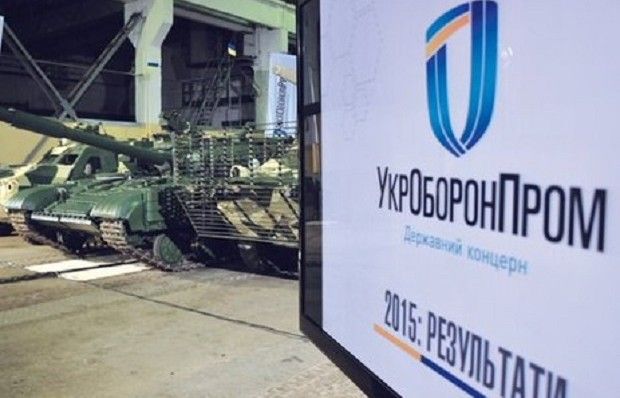 Photo from Ukroboronprom's Twitter account
The National Security and Defense Council (NSDC) of Ukraine has decided on an audit and inspection of state-run Ukroboronprom Concern and its enterprises by foreign experts.
"The [NSDC] meeting resulted in an instruction for the audit and inspection of Ukroboronprom's and the enterprises it incorporated with engagement of foreign experts," NSDC Secretary Oleksandr Turchynov said, the NSDC press service said on Wednesday.
Read alsoUkraine to launch mass production of strike drones, anti-ship missile complexes in 2019 – Poroshenko at NSDC
According to Turchynov, areas for reforming the defense industry were worked out with the involvement of leading experts from the countries that are strategic partners of Ukraine and NATO members, as well as of Ukrainian independent military experts. "Taking into account these results, the National Security and Defense Council of Ukraine has approved a set of measures to reform the defense industrial complex and increase the transparency of the state defense order, as well as take priority steps to systematically combat any act of corruption and hold senior officials liable regardless of their ranks and positions," Turchynov said.
Also, the Prosecutor General's Office of Ukraine, the SBU Security Service of Ukraine, the National Anti-corruption Bureau of Ukraine (NABU), and the State Bureau of Investigation (SBI) were tasked to "conduct verification and give a legal assessment of defense procurement violations that were reported by the media and inform the public about the results," the NSDC said.
The Cabinet of Ministers was instructed to ensure higher transparency and tighten state control over Ukroboronprom and bring specialists from NATO member states into its supervisory board.
The government is also tasked to consider the creation of a central executive agency to implement state policy in the military-industrial sector and manage state-owned military industrial facilities. It was also instructed to initiate amendments to the Law of Ukraine on the State Defense Order to boost the transparency of state procurements, in particular, in the formation of the state defense order through open data, with the exception of a narrow range of defense products classified as state secrets.