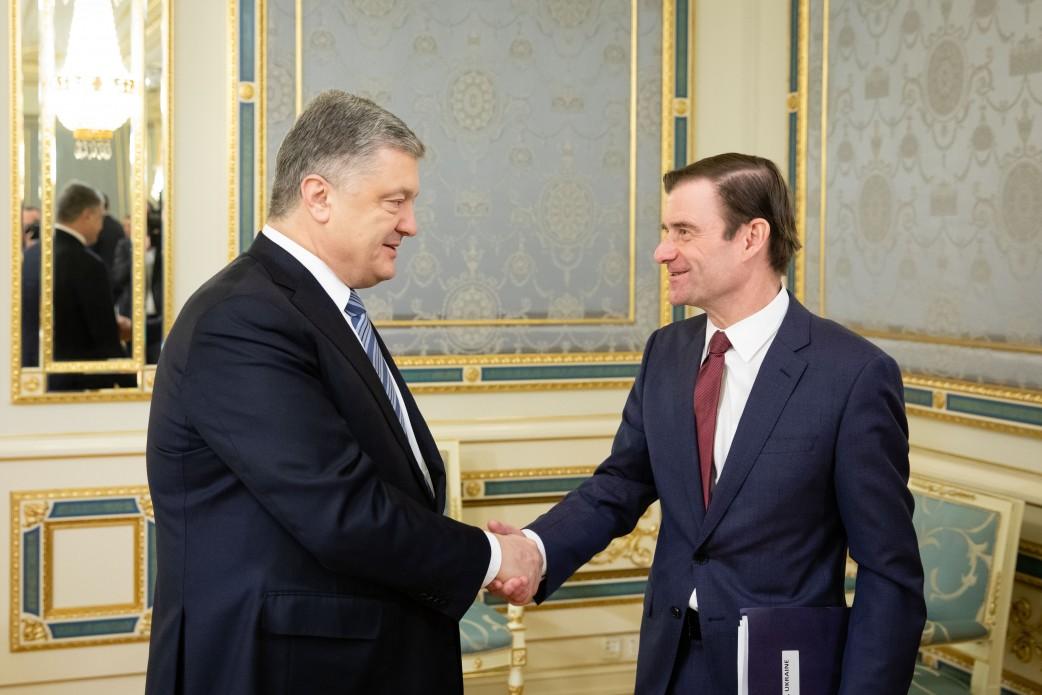 president.gov.ua
President of Ukraine Petro Poroshenko and U.S. Undersecretary of State David Hale during their meeting in Kyiv March 7 noted the need to further increase pressure on Russia over its aggressive policies undermining world stability and security.
"The interlocutors noted the necessity of further strengthening of pressure on Russia, including through sanctions, in response to the Kremlin's aggressive policy, which deliberately undermines international stability and security," the presidential press service said.
The Head of State noted a significant strengthening of the Ukrainian-American strategic partnership over the past four years, including cooperation in the field of security and defense, as well as intensive growth of trade and economic cooperation.
Poroshenko emphasized the important role of the U.S. assistance for successful implementation of reforms and strengthening of the defense capability of Ukraine, which continues to move towards European and Euro-Atlantic integration.
Read alsoU.S. says tolerance, restraint key principles for people with different religious affiliations
The parties discussed further joint steps to counter Russia's aggressive actions in the Black Sea and the Sea of Azov, as well as measures in response to the Russian armed attack on Ukrainian ships.
In addition, the President of Ukraine and the Under Secretary of State discussed the issue of elections in Ukraine. They emphasized the need to prevent external interference in the democratic electoral process and preserve internal stability in the country.
The Under Secretary of State conveyed congratulations from US Secretary of State Mike Pompeo, noted a "significant progress Ukraine has made in recent years in the face of Russian aggression" and assured the President of Ukraine of the continued support by the United States of America.