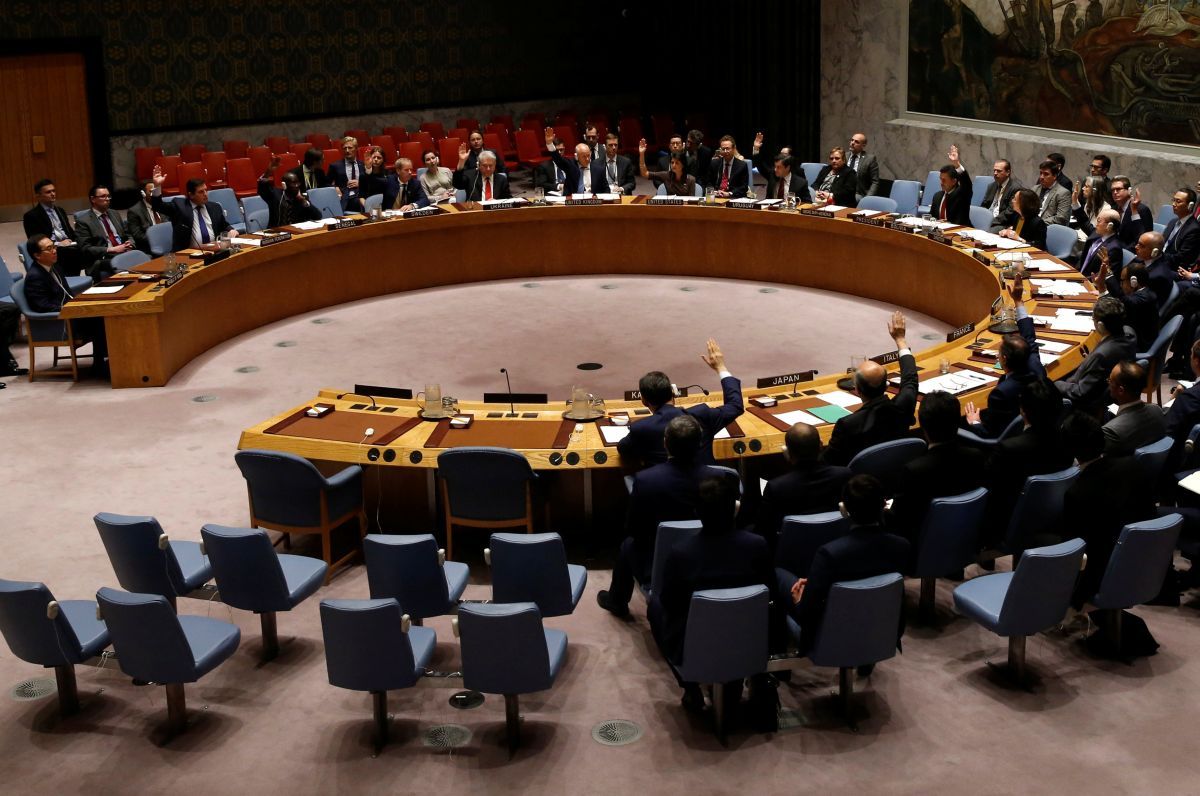 REUTERS
The United Nations Security Council on March 15 will hold a meeting on the five-year occupation of Ukraine's Crimea by Russia, all interested representatives of the UN member states are invited, according to the Permanent Mission of Ukraine to the United Nations.
"The UN Security Council will hold an Arria-formula meeting on the fifth anniversary since the occupation of Crimea by Russia," the mission said on Twitter on March 7.
Read alsoUkraine's Ambassador: Crimea shown as Russia territory on Google Maps goes against U.S. policy
The meeting will be held from 10:00 to 12:00 local time in New York City (from 17:00 to 19:00 Kyiv time) on Friday, March 15.
All interested representatives of the UN member states can take part in the meeting.
UNIAN memo. Russia annexed Ukraine's Crimea in March 2014 after its troops had occupied the peninsula. An illegal referendum was held for Crimeans to decide on accession to Russia. De-facto Crimean authorities reported that allegedly 96.77% of the Crimean population had voted for joining Russia. On March 18, 2014, the so-called agreement on the accession of Crimea and the city of Sevastopol to Russia was signed in the Kremlin. The West did not recognize the annexation in response to which sanctions against Russia were introduced. Ukraine's parliament voted to designate February 20, 2014, as the official date when the temporary occupation of Crimea began.