"Russia continues to 'stuff' the Donbas with its ultramodern weapons, and [the region] must be kept [by Russia]," he said.
"Ukraine needs to get modern weapons from the West in order to stop the Kremlin's plans," Kuleba added.
The diplomat also said that the plan for the withdrawal of troops should be performed simultaneously with the militants.
"The withdrawal of the troops must be bilateral. The plans are agreed, but the militants can change their plans as directed by the Kremlin," Kuleba said.
"If Russia does not implement the agreements, it will face more sanctions," he said.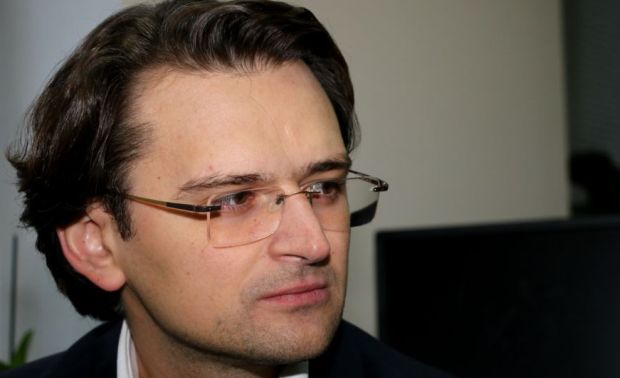 Dmytro Kuleba / www.radiosvoboda.org