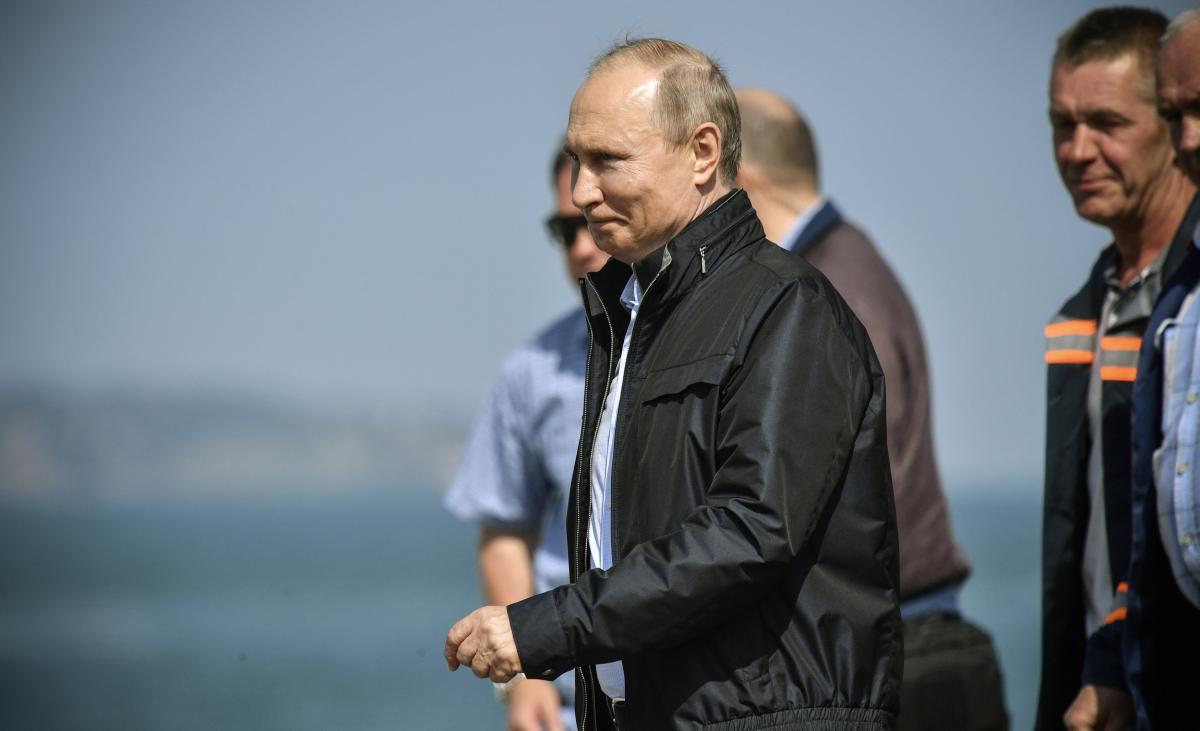 REUTERS
Russian President Vladimir Putin has scheduled a visit to Crimea to celebrate the anniversary of the occupation of the peninsula.
Read alsoU.S. House of Representatives backs Crimea Annexation Non-recognition Act
The trip is already on Putin's agenda, the Russian news agency RBC reported, citing three sources close to the Russian presidential administration.
The occupying authorities have already announced a number of official events in Crimea and the city of Sevastopol on March 15-18.
UNIAN memo. Russia annexed Ukraine's Crimea in March 2014 after its troops had occupied the peninsula. An illegal referendum was held for Crimeans to decide on accession to Russia. De-facto Crimean authorities reported that allegedly 96.77% of the Crimean population had voted for joining Russia. On March 18, 2014, the so-called agreement on the accession of Crimea and the city of Sevastopol to Russia was signed in the Kremlin. The West did not recognize the annexation in response to which sanctions against Russia were introduced. Ukraine's parliament voted to designate February 20, 2014, as the official date when the temporary occupation of Crimea began.