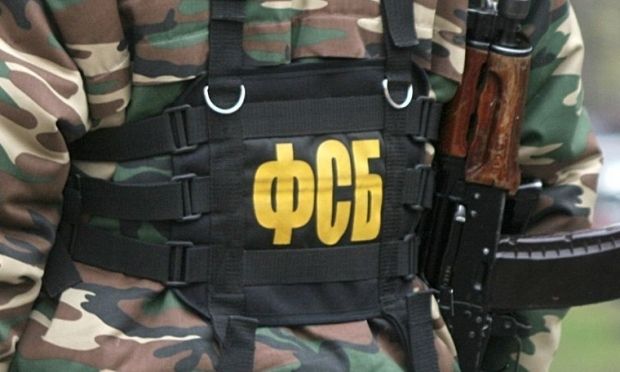 inforesist.org
Last week, the FSB Federal Security Service of the Russian Federation cut off all supply chains for components for the Ukrainian military-industrial complex, as was announced on Wednesday by Ukrainian Prosecutor General Yuriy Lutsenko at the meeting of the temporary investigative commission of the Verkhovna Rada.
Read alsoRecognizing Ukraine elections illegitimate: OSINT expert reveals Kremlin's plan on Ukraine
"At the same time, according to the operational data of the Information Resistance Group, the Directorate of the Federal Security Service of the Russian Federation in Kursk region has received an order from Moscow to conduct an information and propaganda campaign on the 'arrest of Ukrainian smugglers' on the Russian-Ukrainian border with Russian-made military products with further wide media coverage," Ukrainian MP and coordinator of the Information Resistance OSINT Group Dmytro Tymchuk wrote in an article on March 14, 2019.
According to the expert, the campaign is aimed at strengthening the negative effect in Ukraine from the scandal with Ukroboronprom.
"In this regard, officers of the FSB department in Kursk region through agents among Russian smugglers are searching for possible perpetrators from among the citizens of Ukraine who will have to arrange the transfer of Russian-made components from the Russian Federation to the territory of Ukraine through smuggling channels for the repair of Ukrainian military equipment. As a motivation, a high monetary reward and guarantees of minimum punishment are offered. At the same time, these perpetrators will be detained by the FSB officers on the Russian-Ukrainian border," Tymchuk said.
The FSB officers in Kursk region put forward to their agents from among Russian smugglers the following requirements in terms of searching for candidates for this "fraud:" mandatory Ukrainian citizenship, any connections at the enterprises of the Ukrainian military-industrial complex, as well as the readiness to personally come to the territory of the Russian Federation to receive the goods and transfer them across the border.
In addition, the FSB officers tell their agents from among the smugglers about the possibility of increasing the level of remuneration for the perpetrator, but within reasonable limits.
"Later, after the arrest, the perpetrators will have to give testimony prepared by the FSB officers about the corruption in the Ukrainian military-industrial complex, which will be covered by the Russian propaganda media," Tymchuk added.