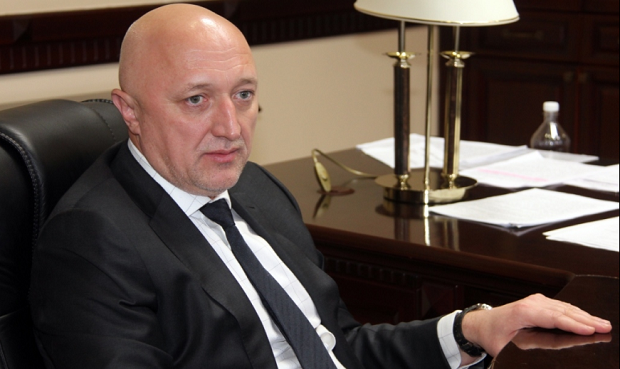 Photo from the Poltava Regional State Administration
Ukrainian President Petro Poroshenko has dismissed Valeriy Holovko as Chairman of Poltava Regional State Administration.
"Today, here in Poltava, I want to announce that I have signed the relevant decree on the dismissal of Mr. Holovko," Poroshenko said during a speech at the meeting of the Regional Development Council of Poltava region, according to the president's press service.
Read alsoPoroshenko initiates dismissal of Poltava officials
The president thanked the Government and Prime Minister of Ukraine Volodymyr Groysman, who responded to his proposal and made the relevant submission.
"As you know, at the beginning of this week, I have appealed to the Cabinet of Ministers with a proposal to make a submission to the president of Ukraine on the dismissal of Chairman of Poltava Regional State Administration Valeriy Holovko. Why? Because the National Anti-corruption Bureau has serious claims and reasonable suspicions against him," Poroshenko said.
According to the president, it would be better for Mr. Holovko not to hold high public office for an objective investigation.
"This is a reasonable decision that should become a model for such occasions. This concerns trust of people. Nobody will use the 'government umbrella' to obstruct the investigation," Poroshenko said.
At the same time, the president stressed that the court has the upper hand: "It is only the court that can define the level of criminal liability of a person and we must create conditions for any investigation to enjoy people's trust. The issue of political will in the fight against corruption is an absolute principle for us," he said.