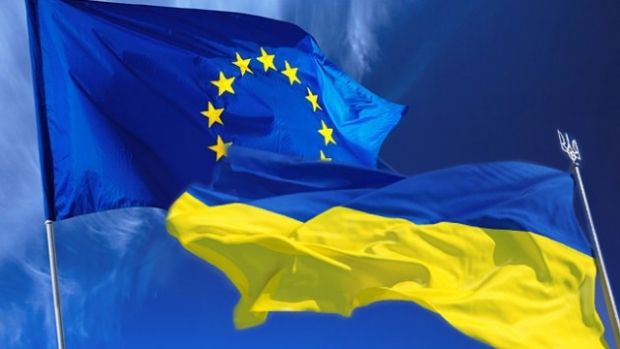 Photo from ZN.UA
The European Union is determined to pursue the policy of non-recognition of the illegal annexation of Crimea by Russia and will continue imposing restrictive measures.
"Five years on from the illegal annexation of the Autonomous Republic of Crimea and the city of Sevastopol by the Russian Federation, the European Union remains steadfast in its commitment to Ukraine's sovereignty and territorial integrity," High Representative of the European Union for Foreign Affairs and Security Policy Federica Mogherini said in a declaration on behalf of the EU on the Autonomous Republic of Crimea and the city of Sevastopol on March 17.
"The European Union reiterates that it does not recognise and continues to condemn this violation of international law. It remains a direct challenge to international security, with grave implications for the international legal order that protects the territorial integrity, unity and sovereignty of all States," she said.
Read alsoCzech Republic: Ongoing militarization of Crimea represents blatant breach of international law
"The European Union remains committed to fully implementing its non-recognition policy, including through restrictive measures. The European Union calls again on UN Member States to consider similar non-recognition measures in line with the UN General Assembly Resolution 68/262," Mogherini said.
In her words, Russia's violations of international law have led to a dangerous increase in tensions at the Kerch Strait and the Sea of Azov. "The unjustified use of force by Russia against Ukraine on November 25, 2018, is a reminder of the negative effects of the illegal annexation of the Crimean peninsula on regional stability," she said.
In this connection, the EU reiterates its call on Russia to release the illegally captured Ukrainian crewmembers, vessels and equipment unconditionally and without further delay. "Pending their release, Russia should respect their rights to legal representation and access by consular authorities, and to provide the injured crewmen with appropriate medical treatment," she said.
"The European Union condemns the construction of the Kerch Bridge without Ukraine's consent which constitutes a further violation of Ukraine's sovereignty and territorial integrity. The EU expects Russia to ensure unhindered and free passage of all ships through the Kerch Strait to and from the Azov Sea, in accordance with international law," she added.
The declaration says that the illegal restrictions to such passage have negative economic consequences for Ukraine's ports in the Azov Sea and the whole region.
"The European Union does not and will not recognise the holding of elections by the Russian Federation in the Crimean peninsula. The increasing militarisation of the peninsula continues to impact negatively the security situation in the Black Sea region. In violation of international humanitarian law, Russian citizenship and conscription in the armed forces of the Russian Federation have been imposed on Crimean residents," she said.