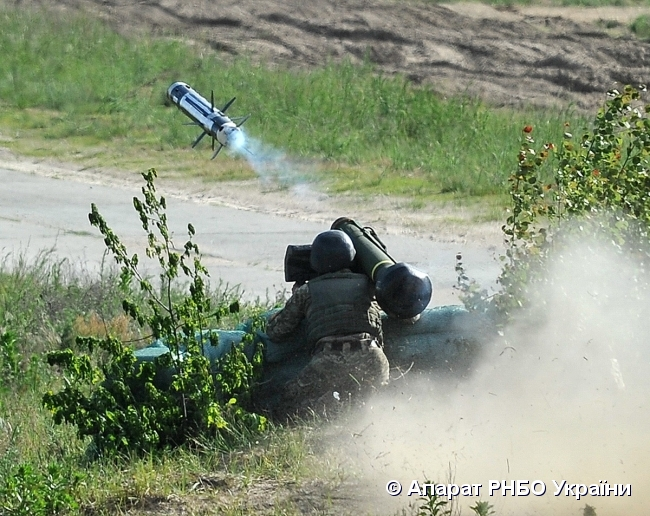 rnbo.gov.ua
U.S. Special Representative for Ukraine Negotiations Kurt Volker says Washington could sell to Kyiv more Javelin anti-tank guided missiles.
Speaking at a video briefing set up from Brussels, Volker recalled that the Donald Trump administration had lifted the ban imposed by the Obama administration on providing Ukraine with lethal defensive arms.
"As is known, part of that assistance was to provide anti-tank systems so that if tanks were to progress further into Ukrainian territory, Ukraine would have a better ability to defend itself," Volker noted.
Read alsoThe Hill: U.S. considering providing more weapons for Ukraine, general says
"Ukraine has indicated an interest in acquiring more of that. That's possible. We also need to be looking at things like air defense and coastal defense," the diplomat said.
He noted it's whatever is reasonable and necessary for Ukraine to have a modern capability to defend itself and prevent further aggression.
Asked about the alleged U.S. plans to provide Ukraine with two more Island-class patrol boats, Volker said: "I'd have to check on what exactly we're speaking about here."
"The broader principle is that the U.S. remains committed to providing assistance to Ukraine, to its military, including its Navy, and that we're also open to foreign military sales to Ukraine if the Ukrainian government pursues that."