Bodies of four dead 'cyborgs' pulled from rubble of Donetsk airport, "DPR" says about 30 more left
Four dead bodies belonging to Ukrainian defenders of Donetsk airport (the so-called 'cyborgs') were recovered from under the airport's rubble on Wednesday.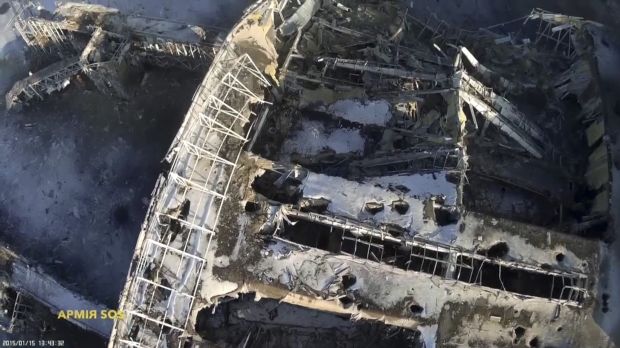 REUTERS
The recovery operation was carried out by emergency workers of the self-proclaimed Donetsk People's Republic ("DPR") and prisoners of war (POW), according to a source of hromadske.tv.
Two of the bodies were identified by the POWs on the spot. The operation wasn't attended by representatives of the Red Cross and the OSCE for the reason that, as they explained themselves, the Ukrainian side hadn't provided them with security guarantees in written. Among those present during the operation were representatives of the Defense Ministry and the 'Patriot' civil volunteer organization.
The operation took three hours. "DPR" representatives claim there are about 30 more bodies under the rubble of Donetsk airport, including its so-called new terminal.
Representative of the POW exchange center under the Armed Forces of Ukraine Vasyl Budyk later reported about seven bodies of the 'cyborgs' handed over to the Ukrainian side.
http://tsn.ua/video/video-novini/boyoviki-privezli-polonenih-viyskovih-u-doneckiy-aeroport-schob-distavati-tila-zagiblih.html
If you see a spelling error on our site, select it and press Ctrl+Enter