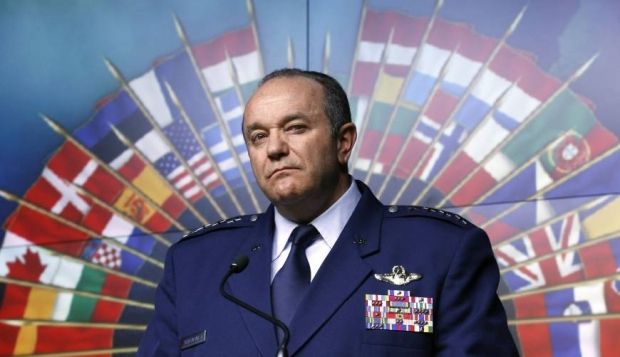 REUTERS
Gen. Philip Breedlove, the Commander of the Supreme Allied Command Europe and U.S. European Combatant Command, announced this during a U.S. House Armed Services Committee hearing in Washington on February 25, 2015.
"I don't think any of us are sure he [Putin] has accomplished his objective inside Ukraine," he said, suggesting that the Russian president may continue to move forces further into Ukraine, according to Ukrainian online newspaper Ukrainska Pravda.
"I don't believe Ukrainian forces can stop a Russian advance in eastern Ukraine," he added.
He said that Russia had seriously increased financial injections in its defense sector, including in nuclear weapons.
According to Breedlove, Putin's "disinformation campaign is quite impressive" on Ukraine.
Breedlove also said Putin might "revisit" Moldova and other regions where Moscow has previously intervened and might ultimately try to replicate his subversive campaign in Georgia.