US researchers find way to predict Putin's actions – by analyzing stock exchange
Russia may remain enigmatic, but the Kremlin's future moves in the international arena can be predicted by analyzing insider trading on the Russian stock exchange, U.S. researchers say.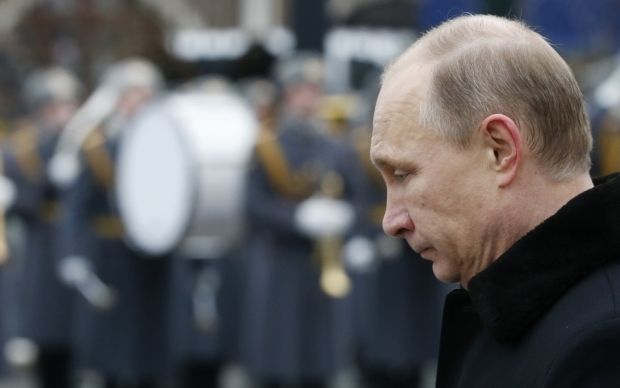 REUTERS
That's according to a study by Ph.D. researchers at Cornell University in the United States, Voice of America has reported with reference to the Bloomberg View publication.
In August Felipe Silva and Ekaterina Volkova from Cornell University published a study according to which during the period preceding Russia's annexation of the Crimea, insiders began selling shares, although there were no clear signs of an impending crisis between Russia and Ukraine.
The study carried out by Silva and Volkova is based on the observation of so-called indicator in terms of the synchronized probability of informed trading on the stock exchange (Volume-Synchronized Probability of Informed Trading, VPIN).
"We're talking about the share of transactions on the stock exchange, which are probably made by informed market participants, on insiders, on the basis of their ability to correctly anticipate price changes," the researchers said according to Bloomberg View.
"If the VPIN indicator of a specific exchange position or index unexpectedly increases in comparison with historical figures, this means that insiders are rallying. This in turn suggests that we are expecting some event, which will significantly affect the behavior on the stock market on the whole."
Using this model for the analysis of market data on the eve of the Crimea's annexation, the researchers noticed a clear increase of VPIN indicator with regard to specific positions on the stock exchange on February 27, 2014.
"Although a large proportion of insiders have already sold out of Russian assets, the VPIN metric still should be taken into account, and it has some predictive power for predicting the behavior of Putin's Empire," Bloomberg View wrote.
If you see a spelling error on our site, select it and press Ctrl+Enter