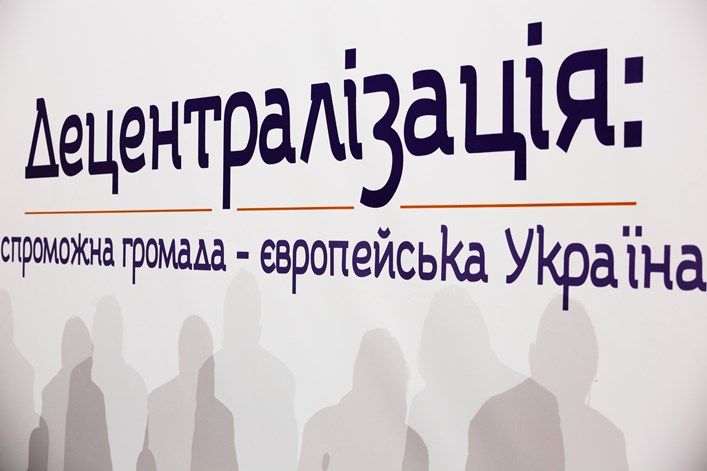 oda.zt.gov.ua
Ukrainian President Petro Poroshenko has highlighted the importance of the decentralization reform for Ukraine's development.
"From the first day on my post, I realized: initiatives are needed that will give a quick and positive result throughout Ukraine. Targeted projects under the patronage of central government will not be enough. Despite the war, people have to see changes everywhere, and even more importantly, people must become the makers of change themselves. And it is despite the fact that the war does not give us the room for mistake. If the initiative does not work, there may not be a second chance to carry out reforms," he said during the participation in the Regional Development Council in Chernivtsi region, according to the president's press service.
"My goal of decentralization is a country without a periphery. This is a country of free, happy and prosperous people," Poroshenko said.
Read alsoPM Groysman announces second stage of decentralization reform
He recalled the adopted law on decentralization, the submitted corresponding constitutional amendments. "I thank that former Prime Minister Yatsenyuk and current Prime Minister Groysman, other members of the government supported this initiative. And most importantly, the initiative of decentralization was supported by the people, who actively embarked on the position of decentralization," Poroshenko said.
"We said: now you make your own decisions, protect them in front of the communities when the whole community is discussing them, and report to the people on every hryvnia. And one more, perhaps most important. Decentralization is not when every man is for himself. On the contrary, decentralization is the unity of the state, the unity of all of us for the sake of a common goal," the president said.
"Decentralization is now confidently paving its way. This is evidenced by the first results and the readiness of people to work for the sake of changes in the life of communities and the whole of Ukraine," Poroshenko added.