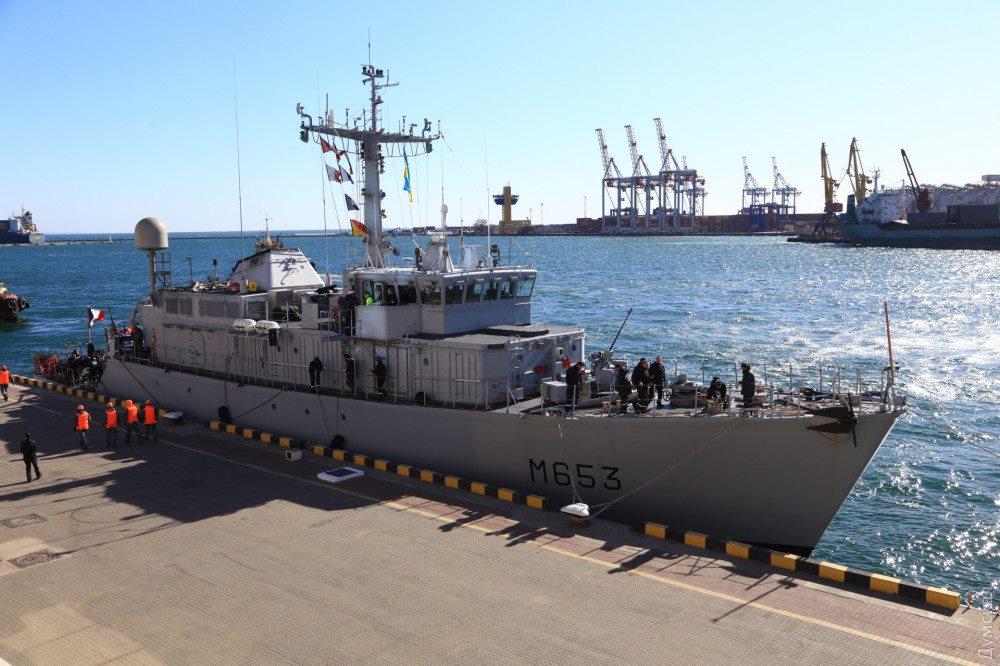 General Staff of Ukraine Armed Forces
A French navy warship has been docked in the Ukrainian port city of Odesa since March 23, making it the second NATO ship to visit Ukraine since the beginning of this year.
It is also the third such visit since December 2018, with NATO's three most powerful maritime forces – the US, the UK and France – all having now sent a warship into Ukrainian waters and a Ukrainian port, the Kyiv Post reports.
Observers and experts continue to state that such visits are an important gesture, signaling that the 29-member NATO Alliance is committed to Ukraine's coastal security and territorial integrity, as well as freedom of navigation throughout the Black and Azov seas.
The French warship, a mine-hunting reconnaissance vessel named Capricorne, is expected to stay until March 26.
Read alsoNATO calls on Russia to return control of Crimea to Ukraine
Capricorne entered the Black Sea on March 21 and comes at an important time for Ukraine, ten days before the country's 2019 presidential election, to be held on March 31.
According to an official statement of the General Staff of the Armed Forces of Ukraine, the French warship came to Odesa to take part in "joint PASSEX training to increase interoperability, work out cooperation within multinational tactical units, mine countermeasures in line with NATO standards and to support bilateral French-Ukrainian cooperation in the naval and maritime security field."