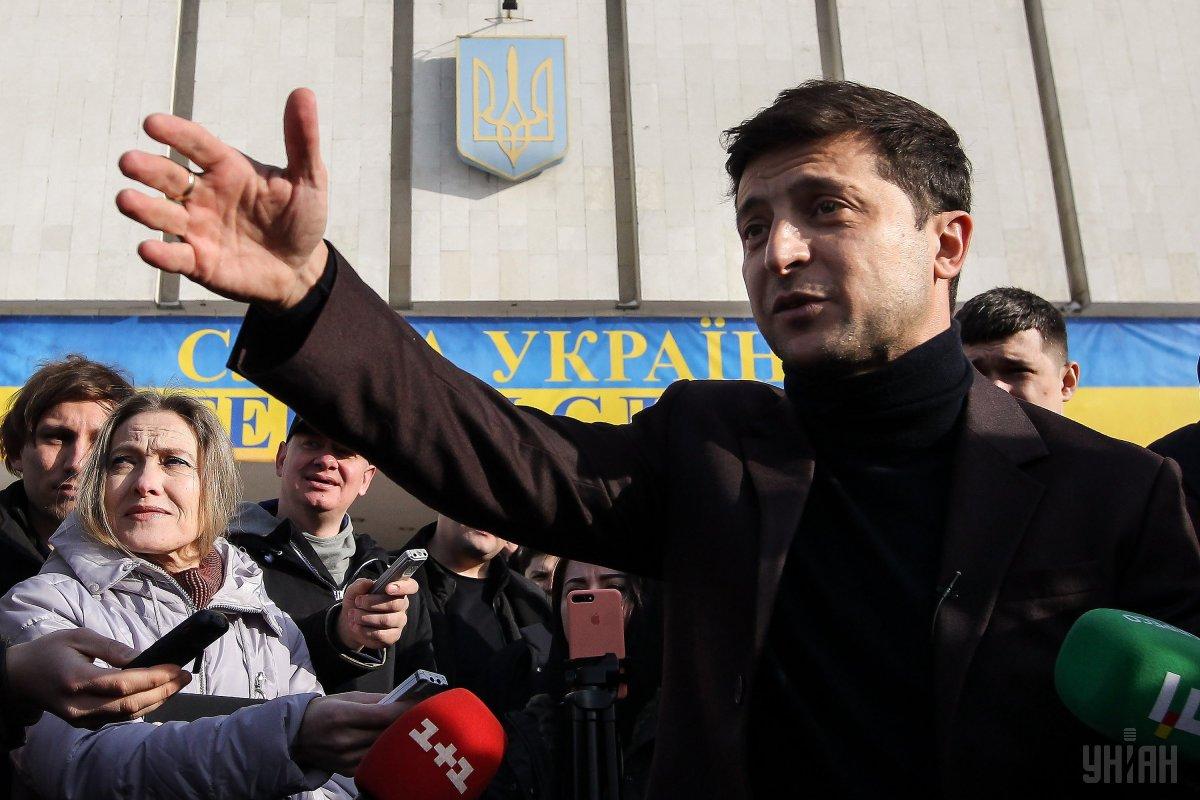 Photo from UNIAN
Volodymyr Zelensky, who polls say is now a frontrunner in the presidential race in Ukraine, believes that negotiations on Donbas need to additionally include representatives of the United States and United Kingdom.
Speaking with TSN, the candidate said he also considered it necessary to seriously address the issue of counter-propaganda in the occupied territories.
"There are Minsk agreements. Everyone says they are not working, but, nevertheless, we must continue the Minsk process. I would like to expand it and add representatives from the USA and the UK. But you know, it seems to me, a number one thing should be a serious information war. [Otherwise] people who now live in the temporarily occupied territories of Donetsk and Luhansk – 'LPR/DPR' – may lose contact with us," Zelensky said.
Read alsoComedian Zelensky remains frontrunner in Ukraine presidential race: Poll
On the issue of Crimea de-occupation, the comedian, actor and Sluha Narodu Party leader hopes for a breakthrough after the change of leadership in Russia.
"If we win, this will be the first step toward the return of Crimea. I believe that the return of Crimea is possible [perhaps this could upset someone now] only after a change of leadership in Russia," he said.