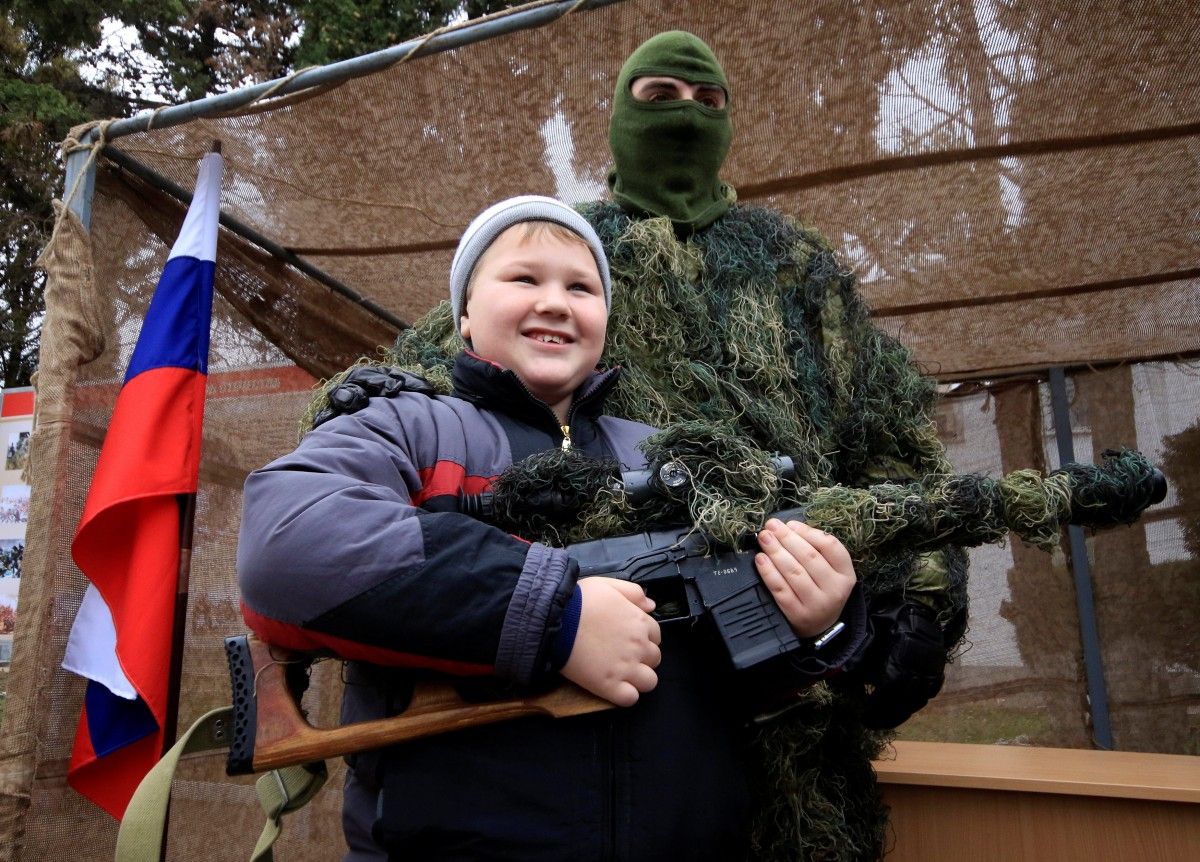 REUTERS
The Russian Ministry of Defense is holding large-scale exercises of airborne forces in the illegally-annexed Crimea.
Tactical exercises involving airborne assault and artillery regiments of the Seventh Guards Airborne Assault Division employ more than 1,500 paratroopers, more than 300 units of military equipment, as well as military transport aircraft and helicopters of the Black Sea fleet, RFE/RL's Ukrainian bureau reports.
Previously, Russia announced the strengthening of its military grouping in the occupied Crimea.
Russian Defense Minister Sergei Shoigu on March 11 said that this "provides for the protection of the territory of the peninsula and Russian interests in the Black Sea."
Read alsoPutin's Crimea visit "violation of Ukraine's sovereignty": Poroshenko
Earlier it was reported that on March 1, Russian missile forces held launch exercises involving coastal missile systems "Bastion" and "Ball."
Since the illegal annexation of Crimea in 2014, Russia has been holding regular military exercises across the peninsula.
The General Staff of Ukraine Armed Forces calls illegal the actions of the Russian military in Crimea.