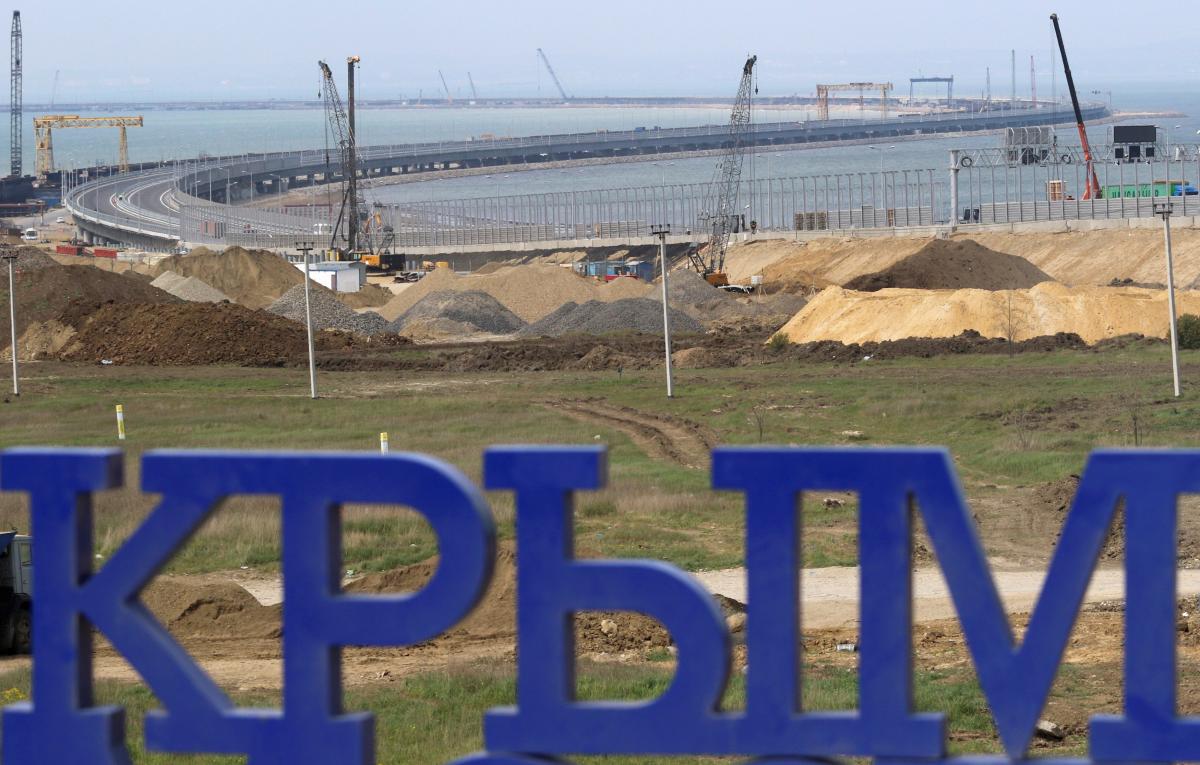 REUTERS
Representative of the Main Intelligence Directorate of the Ministry of Defense of Ukraine Vadym Skibitsky says Russia plans to deploy nuclear weapons on the territory of temporarily occupied Crimea and is preparing them for combat use.
As he told RFE/RL's project Donbas.Realii, the military intelligence of Ukraine records preparations for the transfer of nuclear weapons to the territory of occupied Crimea.
Read alsoRussian occupation forces in Crimea conduct major drills involving paratroopers
Skibitsky said this year the intelligence had already recorded the conduct of exercises in subdivisions that were involved in the transfer of nuclear weapons from the territory of the Russian Federation to the territory of occupied Crimea.
He says these issues are part of the tasks of the 12th Main Directorate of the Defense Ministry of the Russian Federation, which, together with other divisions of the Crimean occupation group, work out the transfer of nuclear weapons to the peninsula and carry out their preparation for combat use.
Skibitsky also said Russia had formed another missile brigade on the territory of the Southern Military District, which would be armed with Iskander missile systems and new cruise missiles of increased radius that can be equipped with a nuclear warhead.
UNIAN memo. Russia annexed Ukraine's Crimea in March 2014 after its troops had occupied the peninsula. An illegal referendum was held for Crimeans to decide on accession to Russia. De-facto Crimean authorities reported that allegedly 96.77% of the Crimean population had voted for joining Russia. On March 18, 2014, the so-called agreement on the accession of Crimea and the city of Sevastopol to Russia was signed in the Kremlin. The West did not recognize the annexation in response to which sanctions against Russia were introduced. Ukraine's parliament voted to designate February 20, 2014, as the official date when the temporary occupation of Crimea began.