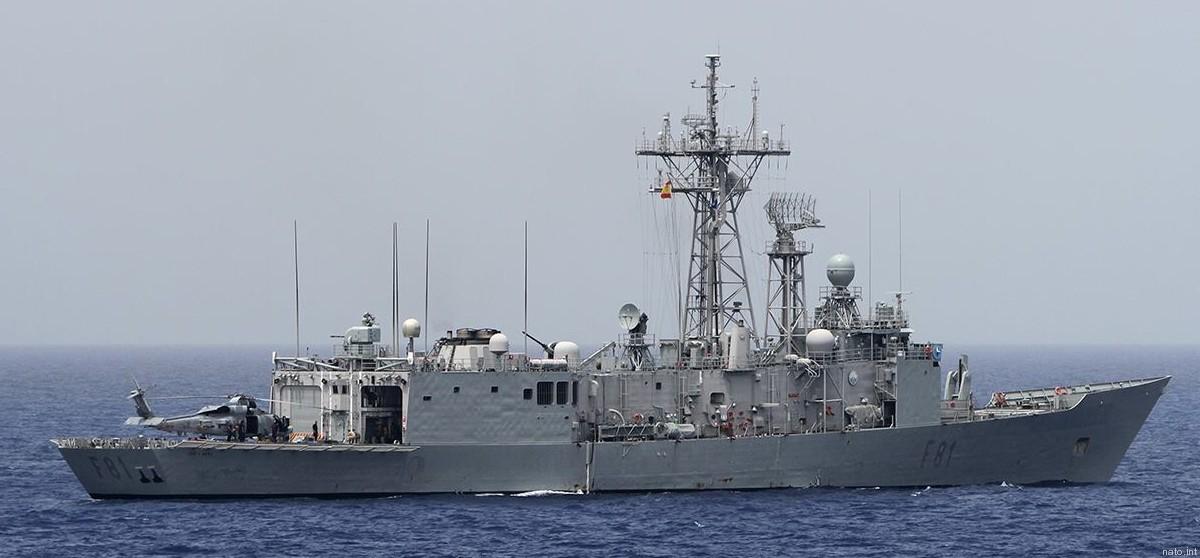 Santa Maria frigate / seaforces.org
Two NATO warships are scheduled to call at the Odesa Black Sea port in Ukraine on April 1, 2019.
The vessels are part of the Standing NATO Maritime Group Two (SNMG2), the Ukrainian Navy press service reports.
"The Royal Canadian Navy's HMCS Toronto and the Spanish Navy's Santa Maria frigate will arrive in Odesa after patrolling the Black Sea along with other ships of the Standing NATO Maritime Group Two for several days," the report reads.
Read alsoFrench warship is latest NATO vessel to visit Ukraine: Kyiv Post
During their stay in Odesa, the captains of the two ships will meet with the Ukrainian military officials, local authorities, and personnel of the Ukrainian Navy, as well as receive visitors on board their ships during "open hours".
The frigates will also take part in the PASSEX exercise in the Black Sea together with the Ukrainian Navy warships to enhance interoperability.