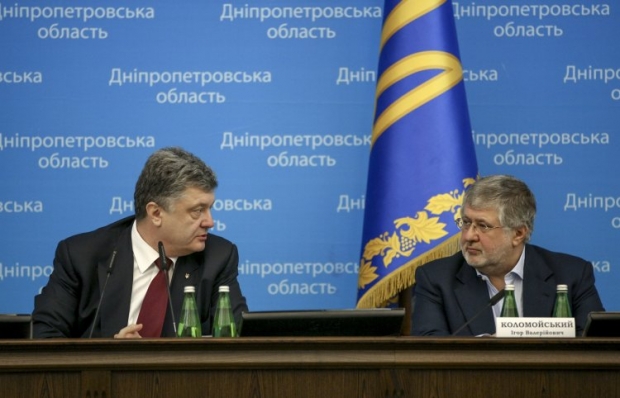 Photo from UNIAN
Ukrainian businessman Ihor Kolomoisky does not consider Poroshenko a successful president, so he must give way to other politicians, according to an interview published by UNIAN.
"I believe that if a politician isn't successful, they should give way to others who will work for the benefit of the country. Had the country had 630 billion in GDP, as in Poland, not 116 billion, I would've said: 'Let hem stay for another five years, maybe he will make it a trillion and two hundred.' But when we got 116 billion from 220 billion (I'm not saying whether Yanukovych is good or bad, but we had 220 with him)... Yes, there's aggression, yes, there's war, yes, there's separatism, yes, there's Donbas, the loss of Crimea... But he knew where is going, right? And it didn't get better. Therefore, it is necessary to give way to someone else, who is more capable," believes Kolomoisky.
Read alsoUkraine's Kolomoisky rules out Poroshenko's 2019 election win
According to him, Ukraine does not have another five years to see whether Poroshenko succeeds or fails. "He hasn't [succeeded] now. Five years is enough time to see if someone is able to do something or not," added the businessman.
Kolomoisky sees the winner in the presidential election "anyone but Poroshenko."
"I'm not talking about everyone, only the top five. Well, I really doubt about Boyko though because he receives instructions from Moscow a bit too openly. And all other Ukrainian politicians are more or less worthy," the businessman said.
At the same time, Kolomoisky believes that for Poroshenko, the defeat in the presidential race would be "like death."
"He cannot give in his power, this trough, and leave quietly," the businessman added.
In November last year, Ihor Kolomoisky, in an interview with Sonya Koshkina, spoke of who he considers to be frontrunners in the upcoming presidential election.